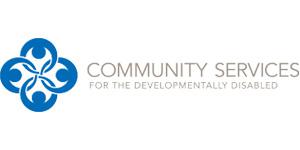 Driver at Community Services
Maple Grove, MN 55311
Driver
*This is a position we are always accepting applications for, we currently do not have any openings.
Company Description
C. S. McCrossan is a diversified highway/heavy civil general contractor, which provides construction infrastructure services to federal, state, county and municipal transportation departments. We are committed to managing our resources for the benefit of our clients and employees, and providing the highest standard of quality and safety in the completion of our projects. Our innovative approach in both construction and project management has yielded successful partnerships with government and private agencies. We value collaboration and cooperation and believe in extending respect and courtesy to everyone.
General Information
Job Type: Union, Seasonal

Minimum Years of Experience Required: Varies

Minimum Level of Education Required: High School/GED

Specialty: Commercial, Industrial

Must be authorized to work in the U.S.
Position Description
Drivers at C. S. McCrossan are responsible for driving a variety of trucks including concrete trucks, dump trucks, boom trucks, fuel trucks, flat beds, low boy trucks, etc. Drivers may be responsible for transporting heavy equipment from location to location, pulling/extending hoses, cleaning the box of the truck, climbing up to boom seat to transfer materials, and additional tasks related to driving a particular truck as required. All drivers must apply knowledge of commercial driving regulations and may operate the vehicles for long periods of time. Drivers must be able to tolerate sitting for long periods during vehicle operation and may be driving over uneven terrain in construction areas. Additionally, all drivers will complete a pre-trip inspection prior to operation to assure that the vehicle is functioning properly, and must be able to maneuver a truck into positions following signals from other employees.
Qualifications
High school diploma or GED equivalent

Basic reading, writing and math skills.

Strong verbal communication skills, with hand signals.

General knowledge of the heavy highway construction industry

CDL license
Safety Responsibilities:
Knowledge of and compliance with all Company safety requirements, policies and safety training.
Other Duties
Willingness to carry out other related duties assigned or requested by the Supervisor
Benefits:
Benefits are provided through the union
Thank you for your interest in this position with C. S. McCrossan. To begin the application process, click the apply button above.
Sincerely,
C. S. McCrossan