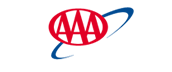 Driving School Instructor at AAA OHIO AUTO CLUB
Torrance, CA
Driving School Instructor
* $17.00 per hour + exceptional benefits
* AAA company car
* Gas, upkeep and insurance provided
For more than119 years, the Automobile Club of Southern California has been providing legendary service to our members on the road. We are proud to be a financially strong organization and as our membership grows, we are looking for dedicated professionals to connect with students as Driving School Instructors.
Working in the Torrance area you will schedule driving appointments and conduct learning activities including teen driver evaluations and adult skills audits for older drivers. You will also be responsible for maintaining all records required by the state of California.
Qualifications
Candidates must have excellent interpersonal and communication skills. Experience speaking before a group is a plus. Candidates must be able to accommodate the availability of our students, which means working weekday schedules from 12:00 pm to 10:00 pm and weekends to be available every Saturday and two Sundays every month.
Selected candidate must have an excellent driving record and must take and pass a physical exam for licensing by the state as well as a background check and drug test.
We offer an exceptional benefits package including health coverage for medical, dental and vision; paid time off including vacation, illness and holidays; 401k savings plan plus pension and employee discounts.
"Through dedicated employees we proudly deliver legendary service and beneficial products that provide members peace of mind and value."
AAA is an Equal Opportunity Employer.