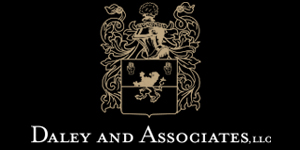 Drug Authorization Specialist at Daley and Associates
Brookline, MA
Drug Authorization Specialist - Brookline, MA
Drug Authorization Specialist(s) needed immediately at a very reputable healthcare facility in Brookline, MA (Brookline/Boston line). College graduates with a focus in Health Sciences (Biology, Nutrition, or similar) are encouraged to apply. This entry-level opportunity is a great way to gain work experience right out of school, assisting patients and families. 
These positions start immediately. These roles are temporary, with an opportunity of becoming permanent, paying $19/hour over a 40-hour workweek.
Responsibilities:
Our client will train on the insurance coverage, referral, and authorization responsibilities associated with the role.
Perform pre-registration of new patients by making/receiving patient calls; collecting and accurately documenting patient demographic, financial, and other relevant personal information into the hospital system 
Verify insurance eligibility and benefits using automated eligibility system
Conduct registration interview with new patients before initial visit; Confirm and update all patient records
Verify patient identification
Update changes to patient insurance and/or demographic information as needed
Manage referral and authorizations information as assigned through daily work queues 
Communicate regularly with physicians and other medical providers regarding clinical clarifications for referrals and authorizations
Document daily activities in a timely, thorough, accurate manner into the hospital information system 
Interested and qualified candidates, please send an updated resume in a Word document to Howie at hgorman@daleyaa.com for immediate consideration.
#LI-HG1
IND123