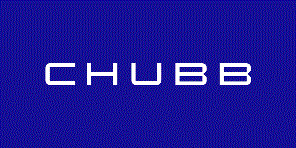 Duck Creek Technical Business Analyst at CHUBB
West Chester, PA 19380
About the company:
Westchester is one of the largest and most diverse excess and surplus lines commercial property and casualty insurance companies in the United States. Focused on the wholesale distribution channel, Westchester provides innovative specialty products for property, specialty casualty, environmental, professional risk, inland marine, product recall, small business, binding and programs. The business is further distinguished by exceptional financial strength, underwriting excellence and superior claims handling expertise.
Westchester is a company of Chubb, the world's largest publicly traded property and casualty insurer. With operations in 54 countries, Chubb provides commercial and personal property and casualty insurance, personal accident and supplemental health insurance, reinsurance and life insurance to a diverse group of clients. Parent company Chubb Limited is listed on the New York Stock Exchange (NYSE: CB) and is a component of the S&P 500 index. Chubb maintains executive offices in Zurich, New York, London and other locations, and employs approximately 30,000 people worldwide.
Job Description:
The 'Duck Creek Technical Business Analyst' is responsible for working with business stakeholders to understand the business need, define/elaborate the scope, and document the business requirements. The resource will also work with business partners such as wholesale and retail brokers and collaborate with their IT teams to build the APIs that help the business to drive the revenue growth through digital channel.
The Duck Creek Technical Business Analyst will:
Conduct business stakeholder meetings and requirement gathering sessions to construct workflow diagrams, and write specifications.
Partner with business leadership to implement the digital partner integrations.
Document different business scenarios, rules, and exceptions in alignment with the organization's digital strategy.
Work closely with the team that drives implementation of the digital initiatives which have impact on the business growth.
Collaborate with the enterprise digital team to build new APIs and integrations with our digital partners.
Work with development and testing teams to provide clarifications on the requirements or issues identified by the development and QA teams.
Summary of responsibilities:
Work with the business stakeholders and project team members to document technical solutions to the Duck creek & digital enhancements, change requests, and defects.
Document high level scope to help development lead to estimate the work effort required for the new project initiatives, enterprise wide initiatives, and releases.
Act as a liaison between different teams (internal and external teams), integration partners, and contribute in solutions.
Works with vendor partners and analyze the requirements to deliver the projects with high quality.
Document the requirements adhering to Duck Creek best practices and standards.
Advanced technical troubleshooting, diagnosing, and problem solving skills.
Keep abreast of latest technologies and participate in designing innovative, cutting edge software solutions.
Required Qualifications:
Bachelors Degree in IT or computer science related.
7+ years of IT experience and 4+ years preferably in the P&C Insurance domain.
Should have working experience in Duck Creek Policy module and APIs.
Detailed oriented and analytical ability to work independently and with others.
Well versed in Duck Creek Eco system and working experience in APIs and digital.
Experience in writing SQL queries and in-depth understanding of XML, Web services, APIs.
Willingness and desire to learn the latest technologies.
Understanding of Agile delivery, Scrum, and Kanban techniques (nice-to-have).
Ability to communicate effectively (both written and verbal communication).
Location: Malvern, PA
Chubb offers a competitive compensation package and comprehensive benefits package including life, health and dental, vision, a generous retirement savings plan, disability coverage, stock purchase plan, flexible spending accounts, tuition reimbursement, and business casual dress. At Chubb, we are committed to equal employment opportunity and compliance with all laws and regulations pertaining to it. Our policy is to provide employment, training, compensation, promotion, and other conditions or opportunities of employment, without regard to race, color, religion, age, sex, sexual orientation, transgender, national origin, disability, genetic information, veteran or marital status, or any other characteristic protected by law.