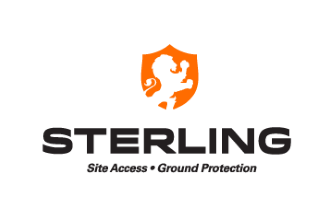 Dynamics NAV Developer at Sterling Solutions Site Access
Downers Grove, IL 60515
COMPANY SUMMARY: Sterling Site Access Solutions, LLC is a leading manufacturer and service provider of ground protection systems to the Global Energy Infrastructure Marketplace. Sterling was named to Crain's Chicago Business Magazine's "Fast Fifty" as one of Chicago's fastest-growing companies consecutively in 2014 and 2015. Our CLT technology had rapidly changed the industry and markets that we serve.
The primary focus of the role will be designing, coding, documenting, and implementing new business processes, customizations, and upgrades. Will work with internal IT team as well as external consulting team to enhance overall system and business processes.
Job Functions:
Work with internal stakeholders to understand the technical requirements, scope out modifications, and develop custom solutions using C/AL programming.
Design develop and implement integrations between NAV and other business systems.
Analyze Business processes to identify potential enhancements and increase efficiency.
Troubleshoot ERP issues to ensure optimal system performance
Education, Skills and Experience:
Bachelor's degree in Computer Science or similar and 3-5 years related work experience
3+ years of Dynamics NAV experience including C/AL programming required.
Must be able to demonstrate advanced knowledge of Dynamics NAV system.
Experience with integrations between NAV and other systems.
We are looking for someone whose techno-functional.
Strong analytical skills and the ability to troubleshoot and resolve business software issues.
Excellent written and verbal communication skills
Warehousing/WMS experience preferred
Experience with Jet Reports a plus
105,467.00 - 128,191.00 /year
Salesforce / CRM Developer
What is this?