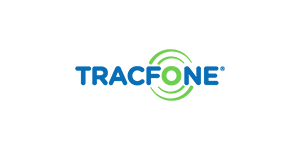 e- Learning Experience Designer - Marketing at TracFone Wireless, Inc.
Miami, FL 33178
TracFone Wireless, Inc. is currently seeking an individual who will be responsible for developing and implementing training and marketing solutions focused on driving results that increase sales, reduce churn and increase profitability for the Indirect Channel. This role will work collaboratively with Indirect Sales, Operations and Marketing Channel leaders to identify training, performance improvement, and marketing needs for 3rd Party distribution channels including Master Agents, Exclusive Retail Partner and Multi-Carrier Dealers. This position will continually develop, evaluate and improve the strategies and processes by which training is developed and delivered, as well as facilitating co-facilitating training utilizing a variety of delivery formats, including traditional classroom and virtual classes.
Responsibilities:
Content Creation: Develop and maintain a consultative relationship with key stakeholders to identify training needs and requirements. Conduct needs analysis; validate need training and identify learning objectives. Determine the proper blend of instructor-led, hands-on and web-based training to be used in a given solution applying instructional design theory and techniques for adult learners. Assure overall quality of the curriculum exceeds customer expectation; this includes all course materials, Train the Trainers, tools and other resources.
Training & Evaluation: Manage the implementation and delivery of training to all 3rd party distribution. Coordinate implementation of curriculum with internal customers, training and delivery partners and partner management. Ensure all training meets and supports Indirect Channel Initiatives and KPI's. Continually evaluates the effective of training by developing and implement post-instruction evaluation tools and criteria.
Marketing Operations: Manage and support indirect channel trade-marketing events such as dealer rally and expo events. Partner with vendors to ensure successful event management, dealer feedback/attendance and proper budget management. Develop proper content for best-in-class in store experience within exclusive stores such as digital content on screen and on air radio content. Supports one-off Master Agent and/or exclusive retailer merchandising requests in a timely manner.
Vendor Management: Partner with vendors as need to develop assessment, content, systems etc.
Required Skills
Required Experience
Bachelor's degree or equivalent combination of education related in sales, training or marketing experience.
5 plus of retail sales training with strong background of operations or marketing; telecom industry experience is a plus.
Excellent written and verbal communication skills.
Proficient in Microsoft Office; Word, Excel and PowerPoint.