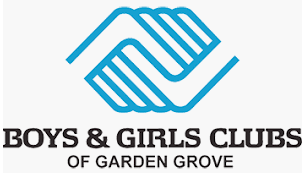 Early Childhood Program Site Supervisor at Boys & Girls Club of Garden Grove
Garden Grove, CA 92840
Boys & Girls Clubs of Garden Grove is looking to hire an Early Childhood Program Site Supervisor!
We have employment opportunities great for those interested in working with children, adolescents and families!
Early Childhood Program Site Supervisor is responsible for the daily oversight of Boys & Girls Clubs Early Childhood Program site for children 12 months to 5 years old. Design, plan and oversee the implementation of developmentally appropriate, culturally sensitive early childhood education program through staff meetings, trainings and on-going planning with staff and supervisors.
Mission:
To enable all young people, especially those who need us most, to reach their full potential as productive, caring, responsible citizens.
Added Benefits:
Room for growth & training opportunities!
Weekends & holidays off!
Impact youth in the community!
Prepare Youth for Success!
Location:
One of Boys & Girls Clubs Early Childhood Program sites
Schedule/Pay:
Hours: Full Time 30+hrs/wk.
Hourly Rate: Starting at $19.53 + comprehensive benefits (Depending on education and experience)
Qualifications:
AA Degree in ECE/CD, Teacher qualifications, and at least 3 years preschool teaching experience and 2 year supervisory experience in the licensed child care center
Child Development Site Supervisor Permit
3 units of Administration and 2 units of Adult Supervision
3 units in Infant/Toddler
Experience with Title V, Title 22, Child Care Food Program
Must have knowledge of child development, early childhood education and developmentally appropriate activities
Must have knowledge of and ability to utilize Microsoft Office
Bilingual capabilities preferred (Spanish, Vietnamese, Korean)
Reliable transportation, safe driving record, driver license, and automobile insurance required
It Starts With You! Apply Today! Click HERE or go to www.bgcgg.org/be-involved/careers for more information.
Please provide college transcripts when applying!
BGCGG is an equal employment opportunity employer and does not discriminate on the basis of race, color, national origin, religion, gender, age, veteran status, political affiliation, sexual orientation, gender expression, gender identity, marital status, or disability (in compliance with the Americans with Disabilities Act) with respect to employment opportunities.