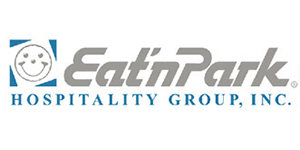 Eat'n Park - Assistant Manager at Eat 'n Park Hospitality Group, Inc.
Cranberry Township, PA 16066
Eat'n Park - Assistant Manager
Job Summary
Under the direction of either the General Manager, Manager, and/or District Manager, the Assistant Manager supervises all operations and systems in the restaurant and ensures we create a smile for every guest. This is a hands-on culinary focused position. The Assistant Manager assures Company standards of quality, service, and sanitation are consistently met. Continually drives sales and maximizes profits. Monitors and controls costs. Consistently motivates and develops hourly team members. Maintains high levels of accountability and standards and completes projects as assigned by their Manager, General Manager and/or District Manager.
Qualifications:
1 year of restaurant or food service experience with a college degree OR 1 year of restaurant or food service management experience.
Must be capable of performing all essential job duties within the restaurant including but not limited to the ability to stand/walk for periods of eight to ten hours and lift/move up to 50lbs.
Able to work a flexible schedule.
Must demonstrate the ability to effectively manage team members and resolve conflict.
Must display strong verbal and written communication skills and project self-confidence, authority and enthusiasm; and project high standards of professional conduct and strive to grow professionally through continuous self-development and participation.
Must have experience directly working with guests and ensuring maximum guest satisfaction.
The above statements are intended to describe the general nature and level of work being performed by people assigned to this classification. All personnel may be required to perform duties outside of their normal responsibilities from time to time, as needed.
Eat'n Park Hospitality Group is an Equal Opportunity Employer