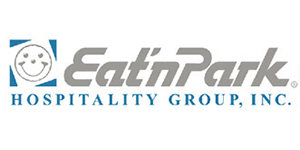 Eat'n Park - Assistant Manager - Midnight at Eat 'n Park Hospitality Group, Inc.
Pittsburgh, PA 15202
Do you love the hospitality industry but not the uncertainty of working different shifts, at different locations with the challenges of a varying commute?
We've got a new opportunity for you to still be able to create smiles!
Eat'n Park's newly created management-level position comes with:
        A set schedule with the same 2 days off every week
        The guarantee of working at one restaurant location
        Competitive salary + bonus eligibility and top-notch benefit options
        The guarantee of working at your local Eat'n Park vs traveling throughout the district
We are now hiring an Assistant Manager, Midnight for all 24-hour units. The Assistant Manager, Midnight will be responsible for supervising all operations and systems in the restaurant during the overnight shift at their designated location. The Assistant Manager, Midnight must be able to step in to help with any task to ensure that we create a smile for every guest.   This position's typical scheduled hours will be 11pm-7am Wednesday – Sunday with every Monday and Tuesday off.   Hours may vary based on needs, but days off will stay the same.
Qualifications:
        1 year of restaurant or food service experience with a college degree OR 2 years of restaurant or food service management experience.
        Must be capable of performing all essential job duties within the restaurant including but not limited to the ability to stand/walk for periods of eight to ten hours and lift/move up to 50lbs.
        Able to work a schedule consisting of overnight shifts, 5 nights per week at a designated location.
        Must demonstrate the ability to effectively manage team members and resolve conflict.
        Must display strong verbal and written communication skills and project self-confidence, authority and enthusiasm; and project high standards of professional conduct and strive to grow professionally through continuous self-development and participation.
        Must have experience directly working with guests and ensuring maximum guest satisfaction.
The above statements are intended to describe the general nature and level of work being performed by people assigned to this classification. All personnel may be required to perform duties outside of their normal responsibilities from time to time, as needed. Eat'n Park Hospitality Group is an Equal Opportunity Employer.