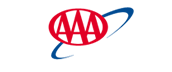 eCommerce Web Analyst at AAA OHIO AUTO CLUB
Providence, RI
Requisition Number
19-0354
Title
eCommerce Web Analyst
City
Providence
State
RI
Status
Full-Time
Type of Position
Regular
Schedule
Monday - Friday 8:30 - 5pm
Description
SUMMARY

This position is responsible for ongoing analysis and reporting of business line performance data for the Club's digital channels. Using data from Adobe and Google analytics platforms and other business line databases will analyze large amounts of data, generate reports, interpret results and then transform the data into regular business reports and data analysis presentations that helps the department improve operational efficiency and achieve its strategic objectives.

ESSENTIAL DUTIES AND RESPONSIBILITIES include the following. Other duties may be assigned.

• Utilizing multiple data sources including internal databases, Adobe Analytics, and Google Analytics platforms to determine performance trends utilizing sales, revenue, commissions, and transactions within multiple business units.

• Identifies and develops tracking methodology for key customer behaviors in order to understand the impact of various strategic eCommerce projects.

• Works collaboratively with the eBusiness and marketing teams to define tagging and tracking requirements. Goals are to ensure a thorough understanding of member interaction and to have the ability to answer relevant business questions. Projects span across AAA's digital platforms including mobile app, web/mobile web, specific marketing campaigns, and search engine traffic (SEO/SEM).

• Provides digital analytics support for both internal and external stakeholders (eBusiness, Marketing, business line execs, external marketing agencies, etc…) using the Adobe analytics platform.

• Works directly with product owners to collaborate on problem areas of the site including transactional conversions, outdated content, relevant features, etc…

• Performs root cause analysis for all business line processes and Key Performance Indicators. Performs analysis on new and existing business processes utilizing analytical tools and makes management aware of outliers or opportunities for improvement.

• Utilizes descriptive and inferential statistics to measure, evaluate and predict the performance of processes. This includes flow charts, pie charts, system failure analysis and cause/effect analysis. Partners with Information Technology to develop and enhance existing data bases or other computer based analysis stems and programs to facilitate data collection, analysis and automated report generation.

• Develops and enhances all daily, weekly, monthly and annual performance reports to display data and provide real time information to the Travel and Branch Operations management team. Makes formal presentations and presents finding at management meetings. Establishes, maintains and enhances existing performance benchmarks and dash boards. Identifies significant shifts in performance and notifies management when significant changes occur.

• Partners with business unit management teams and serves as an internal consultant on all data related issues. Identifies new opportunities for data gathering, analysis and reporting. Collaborates with other departments within the Club including Information Technology and Accounting on all business line data related projects.


QUALIFICATIONS

• Experience with MS Excel (e.g. Pivot Tables and Macros), Access, and experience with large relational databases including but not limited to SQL is required to extract, analyze and report out on large complex data is required.
• Demonstrated experience in developing data base queries for reporting on key performance measurements and reporting to management on a daily, weekly and monthly basis.
• Ability to present data, develop formal presentations and recommend solutions to all levels of management is required.
• Strong organizational and project management skills with attention to detail to manage multiple projects are essential.
• Ability to work independently within the Member Services analytics team and meet deadlines under tight time constraints.

AAA Northeast is one of the largest and most innovative membership organizations in North America. It is a multi-business organization comprising more than 60 locations in a six-state area.

We provide valuable roadside service to our 5.1 million members, as well as many specialized services such as Financial Services & Loans, Insurance, Travel, Discounts, Auto Glass, and Driver Training. AAA is a key advocate for issues impacting the traveling public, such as highway safety, road maintenance and related legislation. We have a unique organizational model and many of our businesses are the largest and most sought after in their industries.

AAA Northeast employees help and serve as a way of life. Through a 100-year legacy of service stewardship, our employees make valuable contributions to our workplace and the community that surrounds us. In order to continue our mission, our organization is expanding and we need talented people to work alongside us in creating our next 100 years.