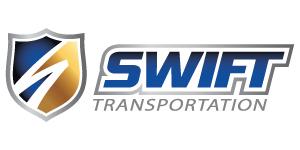 ECT PLANNER at Swift Transportation
Pueblo, CO
Primary Purpose and Essential Functions: Perform mostly planning functions for extended coverage shifts at larger terminal locations
Spends at least 50% of time planning a designated area.
Plan loads with Drivers/Trucks.
Resolve load targets and ensure on time delivery.
Work with other Terminal ECT members regarding any drivers special needs.
May also perform duties of Driver Leader:
Fuel and route Drivers.
Promote safety of Drivers.
Know and support company policies.
Other responsibilities:
Be responsive to drivers and other terminal needs.
Perform some customer service responsibilities.
Assist with emergency situations (i.e. accidents) if the need arises.
Maintain a positive work atmosphere by acting and communicating in a manner which facilitates the success of business operations in order to meet company demands and expectations.
Skills: Ability to lead others, knowledge of the transportation industry preferred, ability to communicate well with others, ability to transfer knowledge, detail oriented, above average writing skills and organizational skills, professional appearance and ability to take direction from leadership.
Education: High School Diploma or GED
Experience Required: Previous driving experience, six months of management, operations, or customer experience required. Additional education may substitute for required experience.