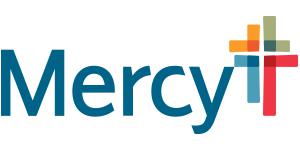 ED Tech- Full Time at Mercy
Rogers, AR 72758
We're a Little Different
Our mission is clear. We bring to life a healing ministry through our compassionate care and exceptional service.  
We don't believe in jobs at Mercy, we believe in careers that match the unique gifts of unique individuals; careers that not only make the most of your skills and talents, but also your heart.
At Mercy, you'll feel our supportive community every step of your day, especially the tough ones. We're a team and love working that way. That team is expanding, and we currently have exceptional opportunities to help our communities grow.
"Mercy Hospital Rogers has been designated a Top 100 Hospital by IBM/Watson, formerly Truven, for 2019. We are the only hospital in the state of Arkansas receiving this award"
Overview:

Provides direct and indirect patient care activities under the direction of an RN or LPN. Assists patients with activities of daily living, provides for personal care and comfort, performs emergency department specific skills, assists with procedures, and assists in the maintenance of a safe and clean environment for patients.
We'll Support You at Work and Home
Our foundations are built on dignity and respect. Modern Healthcare Magazine named us as a "top 100 places to work." We go out of our way to help people feel welcomed. We offer day-one comprehensive health, vision and dental coverage, PTO, tuition reimbursement and employer-matched retirement funds to benefit-eligible co-workers, including those working 48 hours or more per pay period!
Qualifications
Education: • High School Diploma or equivalent.
Licensure: See preferred.
Experience: See preferred.
Certifications:  Current Basic Life Support Certification
Other: • Ability to read and communicate effectively in English. • Basic computer knowledge.
Preferred Education: As of August 2014, preferred education as a Certified Nursing Assistant/Nurse Aide, EMT/Paramedic, or Medical Assistant
Preferred Licensure:
Preferred Experience: One year experience as CNA/Nurse Aide or Certified Medical Assistant or Emergency Medical Technician or currently has one semester of nursing clinicals. Hospital experience, especially in the emergency department.
Preferred Certifications: EMT/Paramedic, C.N.A. or Certified Medical Assistant
Preferred Other: • Additional languages preferred. * Phlebotomy skills
Under the direction of a Radiologist, performs CT procedures and patient care requiring independent judgement, ingenuity and initiative for obtaining optimal image quality and exceptional service.  Has responsibility for all aspects of CT Imaging procedures requiring sound understanding of anatomical positioning and physiology; with independent selection and modification of technical factors to produce optimum CT scans, while keeping patient welfare, confidentiality and comfort a top priority. Performs all duties and responsibilities consistent with Mercy's mission, vision and values.
When applying please keep in mind…
You will be required to complete an Online Assessment which consists of 100 questions. You are only able to take the online assessment once so please give yourself plenty of time.

If you would like to connect with the recruiter before applying for more information, please contact Bethany Hollis at Mary.Hollis2@mercy.net
Mercy has determined this is a safety-sensitive position.  The ability to work in a constant state of alertness and in a safe manner is an essential function of this job.