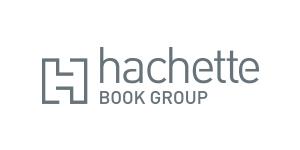 Editorial Director, Nonfiction, Grand Central Publishing at Hachette Book Group
New York, NY
SUMMARY:
The Editorial Director will manage and provide guidance to the Grand Central Publishing (GCP) nonfiction editorial team and represent the group's publishing vision to agents and authors. Reporting to the SVP, Publisher, this professional develops long-term editorial strategy, personally acquires and manages book projects, and oversees title P&Ls and budgets.
ESSENTIAL DUTIES AND RESPONSIBILITIES:
Lead the GCP Nonfiction editorial group in all aspects of nonfiction editorial responsibilities including acquisitions, packaging, positioning, titles, subtitles, and publication schedule
Partner to the Publisher on Nonfiction Strategy and Nonfiction list planning for approximately 35 nonfiction titles annually
Responsible for creating and maintaining the GCP Nonfiction long-term plan in consultation with the division's Publisher, Paperback & Digital Publisher, and Publicity and Marketing groups
Acquire and edit book projects , primarily nonfiction, minimum 8 titles per year
Develop and maintain deep relationships with nonfiction specialists in GCP marketing and publicity groups
Manage group of 3 nonfiction editors and 2 group editorial assistants
Manage all aspects of preparation for seasonal sales conference and planning meetings for Nonfiction list
Complementary responsibilities to Editorial Director for Fiction
KNOWLEDGE, SKILLS & ABILITIES REQUIRED:
Broad knowledge of nonfiction subject areas and publishing categories with specialty knowledge in select categories
Prefer candidate with contacts among authors, writers, academics, journalists, or literary agents, or who demonstrates the ability to develop such contacts
Significant management experience, with small team or large team management preferred
Proven ability to work cross-functionally with specialists in other groups, companies, and organizations on shared long-term projects
Demonstrates an understanding and acceptance of diversity, equity, and inclusion concepts
The successful applicant will be able to demonstrate:

Ability to thrive in corporate, entrepreneurial, or results-driven organizational role
Problem-solving skills in complex, cross-functional, multi-party, long-term team scenarios
Experience in negotiation of complex deals
General financial literacy including experience evaluating financial models and budgets
Excellent presentation, organization, written and oral communication skills
 As a leading book publisher, we believe that including and representing diverse voices in all aspects of our business is fundamental to what we do. Hachette Book Group provides equal employment opportunities to all employees and applicants for employment and prohibits discrimination and harassment of any type without regard to race, color, religion, age, sex, national origin, disability status, genetics, protected veteran status, sexual orientation, gender identity or expression, or any other characteristic protected by federal, state or local laws.
This policy applies to all terms and conditions of employment, including recruiting, hiring, placement, promotion, termination, layoff, recall, transfer, leaves of absence, compensation and training.