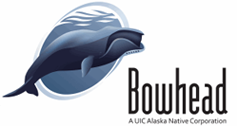 Education Specialist at UICGS / Bowhead Family of Companies
Huntsville, AL
Description
Education Specialist (OHCS-20-0795-W):

Bowhead is seeking an Education Specialist to join our team in Huntsville, AL. The Education Specialist manages and assists MSFC with the implementation of education programs by creating timelines, managing budgets, communicating with customers, and collecting data to report on NASA metrics.

Responsibilities may include:
• Supports educational public events as requested.
• Assists in maintaining database information that support education projects at MSFC.
• Supports Elementary and Secondary education projects by engaging learners, educators, and institutions to achieve established goals.
• Identifies shortfalls and matches between MSFC research needs and the skills available in higher education institutions.
• Operates MSFC's Educator Resource Center (ERC). Represents MSFC to other government organizations, educational leaders, and local, state and national representatives.
• Communicates with and support educators and informal learners about NASA's education products and services.
• Travels to various locations nationwide in support of MSFC education projects.
• Prepares and delivers presentations using various technologies including but not limited to: PowerPoint, WebEx, and NASA's Digital Learning Network. Plans MSFC tours for various educational groups.

Bowhead seeks to network with qualified individuals relative to a potential opportunity, which is contingent upon award and not currently funded. Please click the link at the bottom of this posting to apply for consideration. Incumbent employees are encouraged to respond. No solicitations or third party applications will be accepted.

Requirements

• B.A. or B.S. in education is desired
• Masters in related field of study is desired
• Ten (10) years of directly related experience is desired.

CLEARANCE REQUIREMENTS: There are currently no Security Clearance requirements for this position; however, candidates must be able to successfully pass a background check. Due to the location of this work, US Citizenship is required. Bowhead reserves the right to change this requirement if necessitated by business needs or contractual obligations.

Applicants may be subject to a pre-employment drug & alcohol screening and/or random drug screen, and must follow UIC's Non-DOT Drug & Alcohol Testing Program requirements. If the position requires, an applicant must pass a pre-employment criminal background history check. All post-secondary education listed on the applicant's resume/application may be subject to verification.

Where driving may be required or where a rental car must be obtained for business travel purposes, applicants must have a valid driver license for this position and will be subject to verification. In addition, the applicant must pass an in-house, online, driving course to be authorized to drive for company purposes.

UIC is an equal opportunity employer. We evaluate qualified applicants without regard to race, age, color, religion, sex, sexual orientation, gender identity, national origin, disability, veteran status, and other protected characteristics EOE/AA/M/F/D/V. In furtherance, pursuant to The Alaska Native Claims Settlement Act 43 U.S.C. Sec. 1601 et seq., and federal contractual requirements, UIC and its subsidiaries may legally grant certain preference in employment opportunities to UIC Shareholders and their Descendants, based on the provisions contained within The Alaska Native Claims Settlement Act.

All candidates must apply online at www.uicalaska.com, and submit a completed application for all positions they wish to be considered. Once the employment application has been completed and submitted, any changes to the application after submission may not be reviewed. Please contact a UIC HR Recruiter if you have made a significant change to your application. In accordance with the Americans with Disabilities Act of 1990 (ADA), persons unable to complete an online application should contact UIC Human Resources for assistance (https://uicalaska.com/careers/recruitment/).

UIC Government Services (UICGS / Bowhead) provides innovative business solutions to federal and commercial customers in the areas of engineering, maintenance services, information technology, program support, logistics/base support, and procurement. Collectively, the fast-growing Bowhead Family of Companies offers a breadth of services which are performed with a focus on quality results. Headquartered in Springfield, VA, we are a fast-growing, multi-million-dollar corporation recognized as one of the top 25 8(a) companies for government contracting.

Link to Apply:
https://rn21.ultipro.com/UKP1001/jobboard/NewCandidateExt.aspx?__JobID=24556

401K
Employee Referral Program
Flexible Spending Accounts
Life Insurance
Long Term Disability
Medical, Dental and Vision
Military Leave
Paid Holidays
Professional Development
Tuition Reimbursement