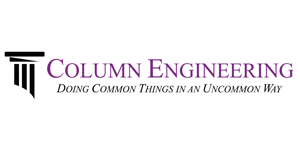 Embedded Software Engineer at Column Engineering
Springfield, IL 62703
JOB SUMMARY
This position is responsible for the design, implementation and legacy support of software solutions for world class, state of the art beverage dispensing systems. Product development duties include creation and/or modification of software based on documented project requirements. Project scope ranges from legacy product updates to new product designs. Must be able to work with cross-functional "core teams" throughout the product development process.
DUTIES AND RESPONSIBILITIES
Work with technicians on building prototype assemblies, setting up appropriate testing, evaluating products and developing test procedures.

Manage and quickly resolve software related product issues on an on-going basis.

Improve operations and best practices by assisting in process analysis and recommending changes in software development policies and procedures.

Maintain professional and technical knowledge by continuously reviewing state-of-the-art development tools, programming techniques, and embedded computer hardware.

Coordinate lifecycle maintenance and management of product software.

Confirm project requirements by reviewing program objective, input data, and output requirements with supervisor and Product and Project Managers.

Recognize, identify and challenge barriers that pose a threat to the completion of projects on-time, to requirements and to budget. Communicate within the product management team regarding project status to meet project objectives.

Work closely with "core teams" during new product inception periods to ensure successful product definition.

Confirm all software operation and program code by conducting designated design reviews and performing validation/qualification testing.

Analyze and complete work based on project requirements using established Departmental Product Development Processes and procedures.

Maintain accurate records by documenting software development and following revision controls guidelines.

Collaborate in a multi-developer environment.

Interacts with other departments on a regular basis to ensure that new products, processes, and plans are incorporated into departmental activities as required.

Comfortable having critical conversation with a focus on positive resolution.

Able to communicate with individuals of different nationalities and different levels of technical acumen.

Comfortable giving presentations and reporting progress of assigned tasks to internal and external customers.
QUALIFICATIONS
Minimum of Bachelor of Science in Electrical Engineering or related field
Minimum of 3 years' experience with emphasis in embedded controls, software development, validation and lifecycle maintenance

Must possess strong quantitative and analytical skills

Fluent in C in an embedded control system environment

Experience using object oriented languages including but not limited to C++, Qt, JavaScript, C#

Experience with Microchip microcontrollers is a plus

Experience using Integrated Development Environments (MPLABX/IAR/Code Composer/etc) and software version control tools (ClearCase/GIT/Perforce/Surround/etc)

Experience with multiple communication protocols including but not limited to RS232, USB, SPI, I2C and software designs using embedded Real-Time Operating Systems (RTOS)

Knowledge of Linux development and iOS/Android development is desirable but not required