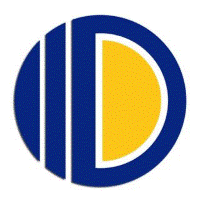 Electrical Controls Engineer from Davron, LLC
Loveland, CO 80538
We have an immediate need for an Electrical Controls Engineer with a background in automation and robotic solutions, experience with PLC and HMI programming, and proficiency in schematic and hardware design using AutoCAD to join a Packaging Company in Loveland, Colorado.
Requirements for this position include:
Bachelor of Science in Electrical Engineering (BSEE) or equivalent
Electrical Controls Engineering and robotics experience
Project Management experience is a plus
Proficient in electrical schematic design
Experience with PLC and HMI programming
Proficient with MS Office and AutoCAD
Full-time, permanent, direct-hire position.
This position offers a competitive salary and great benefits.
DAVRON is the leading Headhunter and Executive Search firm for Engineering, Architecture, Construction, and Manufacturing professionals nationwide. We have direct communication with hiring managers allowing us to get you in front of company decision makers. People who want to be hired come to us for help. We want to see you thrive in challenging work environments that bring you excitement and prosperity in your career!
ELECTRICAL CONTROLS ENGINEER | MANUFACTURING | AUTOCAD | PACKAGING | ROBOTICS
98,798.00 - 121,825.00 /year
Electrical Controls Engineer
What is this?