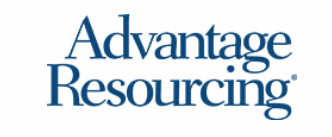 Electrical Design Engineer at Advantage Resourcing
Orlando, FL 32811
Electrical Design  Engineer 
Design electrical machine controls for standard and custom packaging machines.
Provide programming, integration and communication for various PC's, PLC's, HMI's, single and multi-axis servos, VFD's and related components on standard and custom packaging machines.
                General Functions & Specific Responsibilities
1.      Provide standard machinery controls design for solving customer's packaging needs.
2.      Responsible for accuracy of calculations in reference to electrical and pneumatics required for designing automation mechanisms and equipment.
3.      Create and maintain electrical bills of materials, in a structured format and submit to purchasing and production on the specific equipment.
4.      Research purchased electrical components for adequate sizing and selection of various electrical devices.
5.      By using AutoCAD 2D develop working electrical layout drawings, control cabinet drawings, and pneumatic layout drawings for production and customer usage in component identification.
6.      Assist in cost reduction and quality improvement of the electrical designs for our machinery.
7.      Understand customer's electrical specifications and needs for their packaging operations.
8.      Assist technical writer in creation of machine documentation.
9.      Provide programming for standard equipment upgrades, and all custom packaging machinery.
10.    Participate in start up and commissioning of machinery in plant and occasionally at customer's facility.
Advantage Resourcing is committed to providing equal employment opportunity for all persons regardless of race, color, religion, sex,sexual orientation, gender identity, age, marital status, national origin, citizenship status, disability or veteran status.