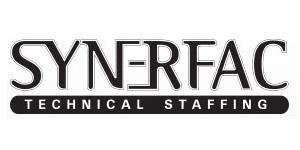 Electrical Engineer from Synerfac Technical Staffing
Dallas, TX
Electrical Engineer

Responsibilities
-Conduct field surveys.
-Prepare concept, schematic design, design development and construction documents.
-Conduct code research and incorporate applicable requirements into the design
-Conduct material research and compile project data for the project.
-Prepare project specifications.
-Communicate with project team and consultants and coordinate work
-Review Shop Drawings, respond to and track RFI"s.
-Attend construction meetings, make periodic site observation visits
-Prepare and update punch lists as required.
-Maintain and archive electronic project files
-Prepare meeting agendas, minutes, and other project correspondence.
-Attend project meetings.

Qualifications:

-Bachelor"s Degree in Electrical Engineering from an accredited university
-5+ years building engineering design and construction of multi-disciplinary projects.
-EIT Required, PE is a Plus
-Revit experience REQUIRED
-Project experience in Education, Corporate/Commercial Office, State and Local Government market sectors. Hospitality market sector a plus.