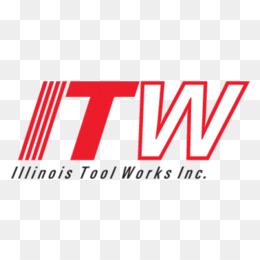 Electrical Engineer at ITW
Hendersonville, TN 37077
Description
Position at ITW Dynatec
Business Description
ITW Dynatec, a division of Illinois Tool Works, designs and manufactures a full range of industrial adhesive applications for the disposable hygiene products, automotive, and packaging industries worldwide. ITW Dynatec s systems are used globally in the manufacturing of diapers and a wide range of other consumer and industrial products. The company s state-of-the-art technology is backed by a worldwide network of industry-leading customer service and support. Our vision is to put hot melt adhesive exactly where our customers want it each time, every time, better than anyone else in the world.
Job Summary
The position will be based in our headquarters Hendersonville, TN. 15 miles northeast of downtown Nashville. TheElectricalEngineerwill applyengineering knowledgeto developand troubleshoot electro-mechanicalsystemsoperating up to 480 volts. As part of a global engineering team, theElectricalEngineer will work independently to accomplish overall strategicteam objectives while providing tactical operational support.
Primary Responsibilities
Develop electrical schematics, wiring diagrams, and bill of materials for various hot melt units by understanding customer specifications, functionality requirements, and regulatory compliance requirements of local and national codes such as NEC/NFPA70.
Documenttesting ofelectricalunits, circuitry, or electrical systemcomponents; analyze results to evaluate performance.
Work on AC and DC systems up to 480 volts.
Panel box layout and component specification forproprietary microcontroller basedand 3rdparty PLC based control systems.
Research equipment or component needs, sources, competitive prices and delivery times.
Support root cause/failure analysis activities as part of quality driven 8D process.
Other duties as assignedbyProduct Engineering Manager.
MinimumRequirements
Bachelor s degree inElectrical Engineering
Working knowledge of NFPA 70 (NEC) codes
1-3years experienceas an electrical engineer with industrial equipment
Basic knowledge of hardware design
Working knowledge of AutoCAD; AutoCAD Electrical experience preferred. Experience with 3D models using Autodesk Inventor a plus.
Experience in thedesign,troubleshooting and operation of microcontroller-basedcontrol systems.
Broad knowledge ofmechanical systems and manufacturing processes.
Exposure tonetworking of control systems involving PC, microcontrollers, PLCs and related operating systems.
Familiarity with PLC based systems and with integration of differing field bus communication protocols between system components
Ability to travel occasionally domestically and internationally
English language proficiency
Aptitude for critical/strategic thinking with respect to product development
Good computer skills utilizing Microsoft Office, Outlook and Internet programs
Must be a self-starter, and a good team player and possess the ability to make independent decisions and follow through to completion
Good communication and listening skills
Highly motivated with a positive attitude and able to prioritize tasks and utilize time effectively in a fast-paced environment
Benefits
Take this opportunity to join a successful and enthusiastic global team where you can make a significant impact immediately. You will enjoy a competitive salary and a generous benefits package that includes health, dental, life, LTD insurance, 401k (with company match),employee assistance, wellness and 100% tuition reimbursement programs. ITW is an Equal Opportunity/Affirmative Action employer. All qualified applicants will receive consideration for employment without regard to race, color, religion, sex, national origin, disability, or protected veteran status.
Professional Development
Prescription Drug Coverage
Retirement / Pension Plans
Military Leave
Long Term Disability
Life Insurance
Vacation/paid time off
Paid sick days
Medical, Dental and Vision
Employee Events
401K
Paid Holidays
Maternity/Paternity Paid Leave