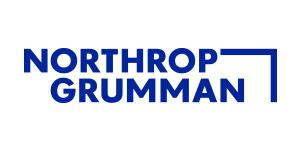 Electrical Engineer at Northrop Grumman Corporation
Hill AFB, UT
Job Description
Engineering
Embark ona career putting innovative, reliable, and agile products and ideas into orbit,and beyond. Northrop Grumman has opportunities waiting for you that play avital role in human space exploration, national defense, and scientificdiscovery, supporting multiple programs across the universe. With us, you'lldiscover a culture of curiosity and collaboration that will have you DefiningPossible from the day you start. Our space systems connect and protect millionsof people on earth every day, now and for the future. Explore your future andlaunch your career today.
NorthropGrumman Space Systems at Hill AFB is seeking an Electronic/Electrical Engineerto support the Ground Subsystems Support Contract (GSSC) Baseline ConformanceInitiative (BCI) program. The candidate will join a team of electricalengineers who analyze ground support system design release vs. maintenanceinstructions and investigate discrepancies/impacts to the system. The team willdevelop resolutions and deliver these to the customer. Northrop Grummansupports the Air Forces sustainment, development, production and deployment ofhardware and system modifications for Intercontinental Ballistic Missile (ICBM)Ground and Airborne Launch Control Systems, Launch Facilities and associatedinfrastructure.
What you'll get to do:
Apply the principles of engineering to design components and systems using applicable standards and specifications

Participate in research, planning, investigation and restoration of electrical systems

Perform requirements analysis, develop source data for requirements, generate study requirements and prepare study reports

Maintain design documentation and follow configuration management requirements

Have experience managing a project

Investigate support equipment maintenance instructions vs. drawing requirements and analyze discrepancies

Determine discrepancy impacts to the component/system and report findings to customer

Develop/Coordinate a plan/inspections to resolve issues and create documentation updates including summary reports for customer

Interface with AF customer
As afull-time employee of Northrop Grumman Space Systems, you are eligible for ourrobust benefits package including:
Medical, Dental & Vision coverage

401k

Educational Assistance

Life Insurance

Employee Assistance Programs & Work/Life Solutions

Paid Time Off

Health & Wellness Resources

Employee Discounts
Thisposition may have a 9/80 work schedule available. The 9/80 schedule allowsemployees who work a nine-hour day Monday through Thursday to take every otherFriday off.
UTSpace
GBSDJobs