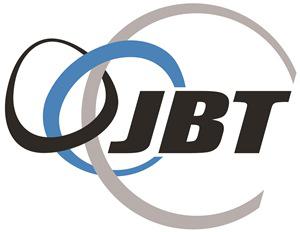 Electrical Engineer at JBT Corporation
Sandusky, OH 44871
Overview
Purpose:
Design, develop, and supervise all aspects of electrical control systems, equipment, and machinery. Responsible for the design, build, validation, installation, and technical support of controls system hardware and software.  
Responsibilities
Develop Control Systems designs. Includes gathering requirements, systems level design, PLC & HMI programming, system validation, and implementation.  Includes calculations, design validations, and the use of AutoCAD
Support customers and corporate functions across the organization with leadership and expertise in the area of electrical and controls design, implementation and support
Estimate and manage control systems design labor and materials
Participate in and lead continuous improvement efforts within electrical & controls group and participate in continuous improvement across the organization
Generate engineering procedures and guidelines and ensure compliance with engineering, company, industry and governmental requirements applicable to electrical and controls and encompassing best practices
Troubleshoot electrical and controls systems and equipment
Qualifications
Knowledge and Skills: B.S. Electrical Engineering from an ABET accredited program or Associates Degree in science or engineering with a minimum of 3 years electrical and controls experience. Knowledge of Rockwell development software used to program PLCs.  Knowledge of Autodesk AutoCAD Electrical software.  In depth understanding of applicable North America electrical codes and industry standards used in equipment design including but not limited to UL, CSA, NFPA, NEC and IEC.  Understanding of CE Machinery Directive and applicable standards is preferred.  Ability to design electrical circuits and panels for industrial equipment and perform electrical design calculations including those applicable to safety circuit ratings. 
Knowledge of multiple technologies, products and applications applicable to industrial equipment such as PLCs, VFDs, proximity switches, safety devices, and HMIs.
Must be able to work in close cooperation with all areas of the business with a can-do attitude, a high degree of urgency, and the ability to get things done. Good organization and project planning skills.  Proven leadership ability.  Able to challenge and motivate a technical team to achieve aggressive objectives.  Demonstrates proficiency in thinking creatively and project planning and execution.
Experience: Minimum of 3 years electrical and controls design and development experience including experience using Rockwell software, designing electrical and controls for industrial equipment, and using AutoCAD Electrical.
Candidates must be eligible to work in the US with no sponsorship requirements needed now or in the future. 
Connect with us!
BENEFITS
JBT Corporation offers the growth potential of a company with a developing technology that is unique in its field, plus frequent company-sponsored events and a competitive benefits package that includes medical, dental and vision coverage and 401(k) plan.
AN EQUAL OPPORTUNITY EMPLOYER
It is the policy of JBT Corporation to provide equal opportunity for qualified persons and not to discriminate against any applicant for employment because of race, color, religion, national origin, sex, sexual orientation, gender identity, age, disability, veteran status, citizenship, or any other characteristic protected by federal, state or local law at the JBT Corporation location to which this application is submitted. In addition, as a Federal Government contractor, JBT Corporation is an affirmative action employer. If you require accommodation during the application process, please contact the local Human Resources department. EOE-Females/Minorities/Protected Veterans/Individuals with Disabilities
If you have a disability or impairment that prevents you from completing the online application, please seek the assistance of your local employment services agency. JBT maintains active relationships with local employment services agencies, and they have pledged their support in assisting any applicant needing help in applying. To find information on agencies throughout the United States, please go to www.careeronestop.org
You may also call Megan Centers at 844-286-4524 if your disability or impairment prevents you from applying online. NOTE: Do not use this number unless you need assistance because of a disability or impairment. The personnel attending this phone line will not be able to give you a status update regarding your application and will not be the individuals making a decision regarding your employment.