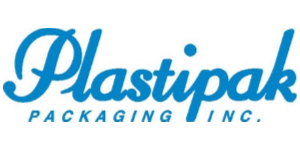 Electrical Engineer-Plastipak GBTC - Plymouth, MI at Plastipak
Plymouth, MI
Plastipak Packaging is a global industry leader in the design and manufacturing of plastic rigid containers of the highest quality. Our list of customers include some of the worlds most recognized and respected brands such as Procter & Gamble, Kraft Foods and Pepsi, just to name a few. Plastipak is fully invested in our associates providing hands-on training opportunities, unlimited access to industry innovations and motivation for career development. Our commitment to our employees is demonstrated in numerous awards for innovation, environmental sustainability, and corporate citizenship. We pride ourselves on an environment where our associates have the freedom and encouragement to reach beyond the ordinary, with unlimited possibilities.
In order to process your job application, Plastipak collects and stores the personal information that you submit via this website. Please refer to Plastipak's Privacy Policy to understand how Plastipak uses and protects the information that you provide. 
Plastipak is an equal opportunity employer.
Position Description:
We are seeking an innovative design electrical engineering expert to create electro-mechanical systems in a global, multi-disciplinary in-house environment to deliver major R&D projects. The Electrical Engineer is responsible for all phases of the design process including bread boarding, tests and documentation of designs to be implemented into the field.
Responsibilities:
Laying out printed circuit boards, control panels, bread boarding, and testing.
Developing and evaluating plans and criteria for a variety of electrical engineering projects.
PLC Programming using Allen Bradley, Yaskawa, and Mitsubishi factory automation software.
Hands on build of prototype systems.
Generate Parts Lists and Bills of Material.
Drawing schematics.
Building Prototypes and coordinating during the final build.
Qualifications:
Bachelor's degree in Electrical, Electronics, Electro-Mechanical Engineering
Experience with Motion Controls/Servo Drives
Familiar with firmware design, software validation, and documentation.
Experience with AutoCAD Electrical
Basic understand of Networking concepts and protocols
Experience with high level languages such as C#/C++
Self-motivation and flexibility of job assignments.
Computer experience.
Blend of technical, interpersonal skills, and continuous learning through training.
3+ Years of experience
Why should you apply?
You may be eligible for:
Medical, dental and vision insurance
Telemedicine
Company paid life insurance and disability
Paid vacation and holidays
401(k) and profit sharing plan with company match
Dependent Care Flexible Spending Account
Pet Insurance
Referral bonus program