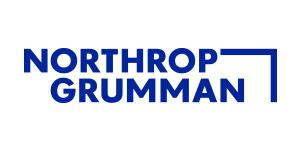 Electrical Engineering, Applications Support Analyst 2/3 at Northrop Grumman Corporation
Redondo Beach, CA
Job Description
Information Technology
At Northrop Grumman we develop cutting-edge technology that preserves freedom and advances human discovery. Expand your career through experience and exposure, all the while supporting a mission that seeks to ensure the security and freedom of our nation and its allies.

Join us on the edge…. the Cutting Edge!

Northrop Grumman's Enterprise Services organization is seeking an Electrical Application Support Analyst at its Redondo Beach, CA location. This position will support multiple Digital Engineering application instances within the Northrop Grumman enterprise. This position can be hired as a Level 2, or Level 3/Principal depending upon individual years of experience and education.
The selected candidatewill provide maintenance and support of digital software including verification, implementation, IP libraries & VIP libraries as well as addressing end-user incidents and requests for assistance within agreed service level guidance in support of business and IT priorities.

Roles and Responsibilities:

- Maintain and support the 3 major vendors applications ( Mentor, Synopsys, Candence)
- Maintain and support the 3 FPGA manufacturers ( Xilinx, Altera(INTEL), Actel(Microsemi))
- Administration of ASIC Libraries of digital design applications
- End-user technical support of digital applications including, in support of development and production environments.
- Perform root cause analysis, debugging problems within the environment and working with the appropriate technical teams to develop, test, and implement fixes to prevent recurrence.
- Monitor, address, and resolve production environment incidents, service requests, workflows, client install packages, etc., collaboratively with other support teams.
- Document all aspects of system support such that knowledge is readily shared among all those tasked with supporting Digital instances.
- Maintain and support Virtual license server in Linux using FLEXLM.

ESCSO
ITS3500
NGLinkedES