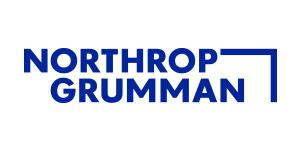 Electrical Engineering Applications Support Analyst at Northrop Grumman Corporation
Redondo Beach, CA
Job Description
Information Technology
At Northrop Grumman we develop cutting-edge technology that preserves freedom and advances human discovery. Expand your career through experience and exposure, all the while supporting a mission that seeks to ensure the security and freedom of our nation and its allies.

Join us on the edge…. the Cutting Edge!

Northrop Grumman's Enterprise Services organization is seeking

an Application Engineer at its Redondo Beach, CA locationto support engineering tools for the electrical engineering departments in AS Sector at Space Park in Redondo Beach, Ca. The position will deploy, support, customize and maintain the suite of commercial applications used by electrical engineering including Xpedition and Hyperlynx tool suites, Valor, and other Electrical Design Tools tools. The ideal candidate will be from an Electrical, or Mechanical Engineering background having had experience in electrical design software tools, such as Xpedition Enterprise Suite
This position can be hired as a Principal or Sr. Principal, depending upon experience and education.
The selected candidate researches, designs, develops, and/or modifies enterprise-wide systems and/or applications software. Involved in planning of system and development, deployment as well as responsible for meeting software compliance standards. He/she will evaluate theinterfaces between hardware and software, operational requirements, and characteristics of overall system. Documents testing and maintenance of the supported system.

Roles and Responsibilities:

• End-user support of electrical engineering software
• Frequent interaction with inter-organizational customers and suppliers
• Requirements definition and planning
• Server configuration
• Client S/W installation
• Documentation
• License management
• Troubleshooting SW and Environment issues.