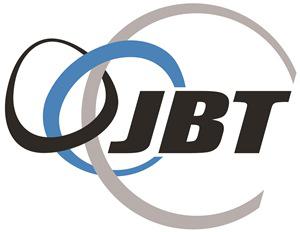 Electrical Field Service Engineer at JBT Corporation
Conroe, TX 77303
Overview
JBT Airport Services Baggage Handling System (BHS) Integration Team provides a myriad of services to the airline/airport community. These services include (but are not limited to design engineering, program and project management, controls (including engineering, Programmable Logic Controllers (PLCs) and associated programming), system integration, testing and commissioning, rebuilds/refurbishment/modifications of all electrical, mechanical, and controls associated with material handling. This includes conveyor, tilt tray sorters, sortation/diverting devices, scanner/dimensioning arrays, make-up units, and inbound carousels. JBT also provides system assessments and consulting services in terms of deficiency assessments and recommendations for enhancements.
OUR BENEFITS
As a member of the JBT team youll enjoy a competitive benefits package that includes medical, dental, and vision coverage + 401K.
This position will be based out of the JBT Conroe office and the role requires travelling to various Sites.
Responsibilities
Provide installation, upgrade and support with regard to electromechanical systems.

Read and interpret blueprints, technical drawings, schematics, or computer-generated reports.

Provide on-site field support as required.

Mentor other engineers in layout and detailing tasks.

Contributes to team effort by accomplishing goals in a timely/self-directed manner.

Developing and leading BHS installation, testing and commissioning efforts. This includes office and/or site involvement.

Ensure project work is being provided in an environmentally responsible and safe manner.

Must document work being performed and keep a detailed log of outstanding issues & progress.

Interface and engage contractors to provide quotes/proposals and perform the required scope of work.

Performing site inspections to verify subcontractor work is being done correctly, safely and on time.

Assist in coordinating all subcontractor activities.

Responsible for updating management as to the status and completion of projects and schedules.

Responsible for completion of projects and special assigned work.

Responsible for managing and utilizing time effectively and efficiently.

Responsible for training, mentoring, and following up with staff and subcontractors.

Responsible for following the rules set forth in the employee handbook.

Create manufacturing details, drawings, and Bill of Materials (BOM).

Calculate equipment performance requirements and capabilities.

Manage budget, schedule, and scope of design.

Identify and raise any issues that may impact project quality, scope, timing, or cost.
WORK ENVIRONMENT:
Active airport operation with vehicular traffic, lift or ladder type work. The employee is regularly exposed to moving mechanical parts, industrial equipment, ovens, high/precarious places; and outside weather conditions. The employee is frequently exposed to fumes or airborne particles, toxic or caustic chemicals, and vibration. The noise level in the work environment can be loud. Personal Protective Equipment (PPE) must be utilized as required for active construction sites inclusive of (but not limited to) safety vests, safety shoes, eye and hearing protection.
REQUIRED CERTIFICATIONS/LICENSES:
OSHA, HAZWOPER & Project Management Certification.
PHYSICAL DEMANDS:
While performing the duties of the job, the employee is regularly required to stand; walk; use hands and fingers to handle or feel; reach with hands and arms; stoop, kneel, crouch, or crawl; and talk or hear. The employee may be required to lift and/or move up to 70 pounds. Ability to work in outside weather conditions on an airport ramp around aircrafts and the confined areas of baggage conveyor systems. Specific vision abilities required by this job include good close proximity vision, distance vision, color vision, peripheral vision, depth perception, and ability to adjust focus. Good hand / eye coordination is required.
Qualifications
Must hold a current electrical license (preferably Texas Journeyman or Master Electrician).

Provide basic knowledge and troubleshooting skills for code and engineering.

Must have a working knowledge of Programmable Logic Controllers (PLCs), Variable Frequency Drives (VFDs), electrical service, grounding and switchgear.

Experience in troubleshooting and installing motor controls including Motor Control Center (MCC) components.

Ability to demonstrate and train technicians on maintenance procedures and troubleshooting.

Must possess demonstrated computer skills and the ability to install and configure software, operating systems, and Office Applications.

Strong fundamental knowledge of BHS Controls systems, preferred.

A fundamental knowledge of TSA PDGS standards is a plus.

Experience with Microsoft Office Suite.

Must possess the ability to use ohm/volt/amp meters.

Basic Analytical skills to extract critical data and translate to engineering concepts.

Must have a valid US Drivers License, and the ability to pass an FAA/Customs Security Background Checks.

Must possess mechanical tools necessary to perform work in conjunction with baggage handling systems.

Exert a positive attitude toward work requirements, fellow employees, and customers.

Maintain a wide degree of initiative, creativity, independence, and latitude is necessary and expected.

Must possess presentation, verbal and written communication skills.

Must possess a working knowledge of standard components and be able to locate and identify parts as needed.

Must maintain the ability to travel per the demands of the company - visits to customer locations.

Flexibility and availability within work schedule for changing job deadlines.

Work well under pressure and tight deadlines.

Ability to pass drug screen & pre-employment physical.

Must be detail-oriented and able to work in a self-directed environment.

Must possess a valid passport and drivers license and be willing to travel as necessary for projects
AN EQUAL OPPORTUNITY EMPLOYER
It is the policy of JBT Corporation to provide equal opportunity for qualified persons and not to discriminate against any applicant for employment because of race, color, religion, national origin, sex, sexual orientation, gender identity, age, disability, veteran status, citizenship, or any other characteristic protected by federal, state or local law at the JBT Corporation location to which this application is submitted. In addition, as a Federal Government contractor, JBT Corporation is an affirmative action employer. If you require accommodation during the application process, please contact the local Human Resources department. EOE-Females/Minorities/Protected Veterans/Individuals with Disabilities.
If you have a disability or impairment that prevents you from completing the online application, please seek the assistance of your local employment services agency. JBT maintains active relationships with local employment services agencies, and they have pledged their support in assisting any applicant needing help in applying. To find information on agencies throughout the United States, please go to.
You may also call Megan Meagrow at 844-286-4524 if your disability or impairment prevents you from applying online. NOTE: Do not use this number unless you need assistance because of a disability or impairment. The personnel attending this phone line will not be able to give you a status update regarding your application and will not be the individuals making a decision regarding your employment.
Requisition ID2019-4666
of Openings1
Posted Date1 month ago(7/8/2019 12:07 PM)
CategoryTechnology (Engineering, Technical)