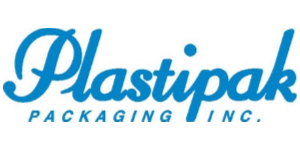 Electrical/Maintenance Technician at Plastipak
Havre de Grace, MD
Plastipak Packaging is a global industry leader in the design and manufacturing of plastic rigid containers of the highest quality. Our list of customers include some of the worlds most recognized and respected brands such as Procter & Gamble, Kraft Foods and Pepsi, just to name a few. Plastipak is fully invested in our associates providing hands-on training opportunities, unlimited access to industry innovations and motivation for career development. Our commitment to our employees is demonstrated in numerous awards for innovation, environmental sustainability, and corporate citizenship. We pride ourselves on an environment where our associates have the freedom and encouragement to reach beyond the ordinary, with unlimited possibilities.

In order to process your job application, Plastipak collects and stores the personal information that you submit via this website. Please refer to Plastipak's Privacy Policy to understand how Plastipak uses and protects the information that you provide. 

Plastipak is an equal opportunity employer.

Position Description

The Electrical Technician repairs and maintains machinery and mechanical equipment such as electric, motor, pneumatic, conveyor systems, vision systems, production equipment and plant support machines. This position uses the knowledge of RS Logix 500, 5000, computer networking, HMI and robotics to perform the following responsibilities:

Responsibilities:
•Observes automation in operation and troubleshoots to locate root causes of trouble•Dismantles devices to gain access to and remove defective parts•Adjusts functional parts of devices and control instruments•Repairs or replaces defective parts. Installs special function and structural parts in devices•Troubleshooting of automated machinery•Responsible for adhering to all Good Manufacturing Practices GMP rules•Initiates work order for parts for machines•Programming of Allen Bradley PLCs, HMI's, Vision Systems and networking•Performs work in a safe manner, and is responsible for following all safety policies and procedures•Troubleshoot electrical panels and components•Engineer MTBF improvements•All other duties as assigned
Qualifications:
Welding and fabricator experience preferred.
Demonstrates strong teamwork ethic.
Exhibits a high level of self-motivation and flexibility of job assignments.
Works overtime as necessary, based on production needs/demands.
Possesses an appropriate balance of technical and interpersonal communication skills and willingness to extend knowledge through training.
Reads and interprets documents such as safety rules, operating and maintenance instructions, procedure manuals, blue prints, and schematics correctly.
Applies concepts such as fractions, percentages, ratios, and proportions to practical situations effectively.
Carries out instructions furnished in written, verbal, or diagram form correctly, applying good judgment and practical knowledge.
Effectively deals with problems involving several concrete variables in standardized situations.
Ability to work with mathematical concepts such as probability and statistical inference.
High school Diploma or General Education Degree (GED)
Regularly stand/walk up to 8 hours at a time.
Must be able to lift up to 75 lbs.
Able to work on aerial platforms up to 20 ft.
Why should you apply?
You may be eligible for:
Medical, dental and vision insurance
Telemedicine
Company paid life insurance and disability
Paid vacation and holidays
401(k) and profit sharing plan with company match
Dependent Care Flexible Spending Account
Pet Insurance
Referral bonus program