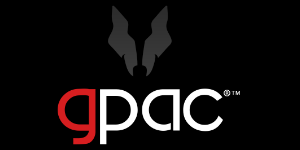 Electrical Superintendent at gpac
Kansas City, MO
Job Description
A valued client in is looking to add an Electrical Superintendent to their team in one of their Florida offices. They do large commercial, institutional, and multifamily electrical construction projects.
Electrical Superintendent position responsibilities:
Oversee the safe installation of electrical systems from power distribution, rough in, trim, finish work and final punch phases.
Work consists of installing, altering, repairing electrical systems and equipment associated with large-scale commercial and/or multifamily electrical construction projects.
Reviews project documents, drawings, wiring diagrams, instructional manuals, specifications, blueprints and schedules work activities, and field installations according to the scope of work and project schedule.
Layout project work and ensure materials, tools, and equipment are available to meet the project construction schedule.
Complete essential paperwork such as material requests, time sheets, safety and incident reports.
Responsible for managing electrical materials, tools, and equipment assigned to the job site.
What we are looking for
AHCA experience a PLUS
Uphold safety, teamwork, professionalism, growth, and integrity.
Electrical Superintendent with 5+ years of experience in running commercial electrical construction projects out of the ground until completion.
Track record of completing multimillion dollar commercial electrical construction projects at or below budget within the established time frame, contract scope and specification.
Established recent work history as an Electrical Superintendent on large-scale commercial electrical construction projects.
Possess in-depth knowledge of NEC, local building codes, industry standards, and job site safety requirements.
Knowledgeable with the operation of tools and equipment on the job including but not limited to wire tugger, conduit benders, lifts, KO sets, backhoes, trencher, mini-excavators, and generators.
Effectively interacts and communicates professionally with management, support staff, field personnel, trade contractors, vendors, and clients.
Flexibility to work hours required to maintain project schedule based on the scope of work which at times may include working long hours or weekends.
Evaluate information and analyze problems logically to develop and implement solutions.
Journeyman Electrician or Master Electrician License(s) preferred.
30 Hour OSHA Certification preferred
Benefits
Competitive compensation
Health, dental, vision, short-term disability, and life insurance
401k plan with a company match
Paid vacation, holidays and personal days
Career advancement with a growing company
Company sponsored apprenticeship opportunities
Use of company cell phone and vehicle based on the position
Comprehensive Safety Incentive Program
Take the next step in your career. APPLY NOW!
Please contact Eric Josko directly for more information at (605)-301-4989 or eric.josko@gogpac.com
All qualified applicants will receive consideration without regard to race, age, color, sex (including pregnancy), religion, national origin, disability, sexual orientation, gender identity, marital status, military status, genetic information, or any other status protected by applicable laws or regulations.
GPAC (Growing People and Companies) is an award-winning search firm specializing in placing quality professionals within multiple industries across the United States for the past 29 years. We are extremely competitive, client-focused and realize that our value is in our ability to deliver the right solutions at the right time.