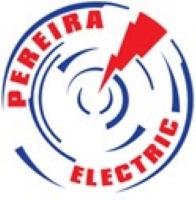 Electrical Superintendent/Licensed Electrician Salary $70,000 to $80,000 at Pereira Electric Corporation
TAUNTON, MA 02780
Established Electrical Contractor in business for twenty years is looking for full time, long term Licensed Electricians/Superintendents for commercial and residential.
Talented people are what makes Pereira Electric Corporation strong. During these challenging times, the company is fortunate to have maintained a solid portfolio of work and is committed to keeping as many people working, for as long as possible.

Superintendents to lead high-profile projects throughout Massachusetts/Rhode Island and New Hampshire
Electricians* *- *Must possess a minimum of three *(3) *years electrical installation experience in a commercial or industrial setting and a valid Massachusetts/New Hampshire/ Rhode Island Electrical License.
Superintendents - Experience in successfully completing projects from installation, coordination to paperwork as a superintendent on commercial projects. Candidate needs to be detail oriented, organized, self-motivated and possess strong communication and leadership skills.
Qualifications –
Neat in appearance, punctual, and hard working
Able to work independently, as well as part of a team
Willing to work overtime
Subject to pass drug/alcohol test
Personal vehicle and valid driver's license required
We offer *competitive wages and many excellent benefits, * including:

· Blue Cross Blue Shield medical / dental / vision care plan / Short term disability

· Paid PTO/Vacation and Eight (8) paid holidays

· 401(k) with company match and 100% vesting

· 10-hour OSHA training
Supervisor training classes


An Equal Opportunity / Affirmative Action Employer. All qualified candidates are considered for employment.

Job Type: Full-time

Benefits:
401(k)
401(k) matching
Dental insurance
Health insurance / Short term disability
Paid time off
Retirement plan
Tool/Clothing Reimbursement
Vision insurance
Uniforms provided
Company Vehicle/ Gas Card / Credit Card
Schedule:
Pay Frequency:
70,000.00 - 80,000.00 /year
Sign-on Bonus & Referral Bonus available