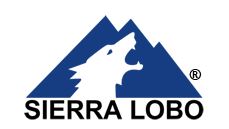 Electrical Technician at Sierra Lobo Inc.
Hampton, VA
Overview
Sierra Lobo, offers customers a full range of professional and technical capabilities, including Test and Evaluation, Systems Engineering, and Advanced Technologies.  We also develop products and processes related to Cryogenic Fluid and Thermal Management Systems, Densified Propellant Management Systems, and Prototype Extreme Pressure and Temperature Systems.  Our customers include the Department of Defense (DoD), the U.S. Air Force, U.S. Navy, U.S. Army, Missile Defense Agency (MDA), and the National Aeronautics and Space Administration (NASA).
This position is located on the CMOE contract located at NASA's Langley Research Center.
EOE/Minority/Female/Disabled/Veteran
Responsibilities
Must be familiar with high voltage systems, rotating machinery, hydraulic and cooling water systems and a variety of electrical equipment such as, switchboards, controllers, circuit breakers, motors, heating units, conduit systems or other equipment including Programmable Logic Controllers.
Specific Skills and Responsibilities:
Work from blueprints, drawings, layouts or other specifications
Locate and diagnose trouble in the electrical system or equipment
Work standard computations relating to load requirements of wiring or electrical equipment
Use a variety of hand tools, measurement and test equipment.
Must be able to read/understand technical diagrams and drawings and be knowledgeable about the local codes and regulations, as well as National Electrical Code requirements.
Must also be physically capable of bending for long periods of time, climb ladders, work in confined spaces, lift 35 lbs., and be willing to work all shifts and overtime.
Good communication skills, detail-oriented, able to work with a team, and have good problem-solving skills.
Qualifications
U.S. Citizenship required.  Two (2) years of college with courses related to Electronics/Electrical Engineering, or two (2) years of relevant experience, or any equivalent combination of relevant experience and education for a total of two (2) years.
Knowledge of OSHA Lockout/Tagout program and familiarization with Programmable Logic Controls (PLC) or equivalent systems is preferred. Journeyman or Masters License is preferred.
Long Term Disability
Flexible Schedules
Medical, Dental and Vision
Vacation/paid time off
Merchandise Discounts
Paid Holidays
Tuition Reimbursement
401K
Paid sick days
Life Insurance
Retirement / Pension Plans