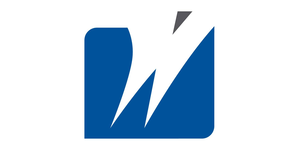 Electrician 1st Shift at Worthington Industries
West Warwick, RI 02893
Summary
Amtrol is a subsidiary of Worthington Industries. We are a leading manufacturer of pressure vessels for water systems, plumbing, heating, gas storage, ventilation and air conditioning applications. We value employees who take pride and ownership in their work. It is through their ideas that we continually advance and improve our operations.  We are dedicated to the belief that people are our most important asset. In filling job openings every effort is expended to find candidates within Worthington, its divisions or subsidiaries. Employee development, opportunity to grow and continuing to evolve both as an employee and as a company are instrumental to our success. We encourage employees to inquire about open positions and apply to those that help further their career goals.  
Worthington has been recognized by FORTUNE magazine as a "Most Admired Company" and four times as a "100 Best Companies to Work For."
We have an immediate opening for a RILicensed Maintenance Electrician to perform a variety of maintenance electrical functions.  This is a first shift role.
You will install and maintain the electrical system of our manufacturing location to provide power for machines, equipment, lighting, facilities and other apparatus and gear in accordance with engineering specification, codes, regulations and safety requirements utilizing recognized and standardized methods, procedural skills and techniques as may be acquired by formal training courses and considerable experience.
Responsibilities
Install and wire control panels, distribution centers and lead-in circuits, machines tool controls and switches, miscellaneous control and timing devices, lighting systems, safety light curtains, etc., in accordance with specifications, schematic drawings and/or detailed instructions. 

Diagnose, isolate and repair electrical troubles to include largely the replacement and adjustment of components, integral units, motors, controls, standard devices and gear. 

Make emergency repairs when necessary to offset excessive downtime and production delays.

Observe and comply with safety precautions, utilizing extreme care on troubleshooting and repairs when high voltages are involved. 

Use appropriate test instruments, gear and equipment to test and insure compatibility and safety of all circuits, components, switches, controls, etc., to assure performance quality and operation.

This person may also be required to assist other maintenance personnel when called upon. 

This person must have good communication skills and be capable to complete reports.
Desired Experience
Must be a Licensed RI Electrician
Minimum of 3+ years of experience in a similar manufacturing environment. 
Worthington Industries operates under a long-standing corporate philosophy rooted in the Golden Rule, with earning money for its shareholders as the first corporate goal. As a market leader in metals manufacturing for nearly 60 years, we put people first, whether they're our employees, shareholders, customers or suppliers. We're looking for individuals who share our people-first philosophy and can help us continually innovate and grow through their insights, leadership and unique talents.
Worthington Industries (NYSE: WOR) is a global metals manufacturer serving growing end markets including automotive, construction, energy, agriculture, alternative fuel and many other markets. Our family of 10,000 employees in over 80 facilities throughout 10 countries has helped us earn the respect of our customers, our communities and our industry. With sales of approximately $ 3 billion annually, our company has been recognized by FORTUNE magazine as a "Most Admired Company" and four times as a "100 Best Companies to Work For."
Worthington Industries Inc., and its subsidiaries, is an equal employment opportunity employer. Qualified applicants are considered regardless of race, color, religion, age, national origin, sex, disability or veteran's status.

Nearest Major Market: Providence
Nearest Secondary Market: Rhode Island
Job Segment: Electrical, Engineer, Electrician, Plumbing, HVAC, Engineering, Manufacturing, Operations
28.62 - 30.90 /hour
Electrician
What is this?