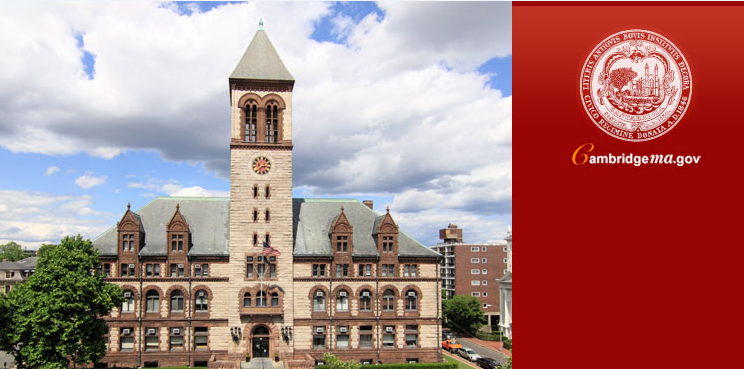 Electrician at City of Cambridge
Cambridge, MA 02139
Under supervision of the Electrician Coordinator, performs the duties of a Licensed Electrician as required by the Mass. Electrical Board of Electricians. Supervises and instructs an Electrician's Helper and/or Trainee, when assigned. Installs and maintains various types of electrical systems and maintains all electrical systems and equipment owned by the City of Cambridge. Specifically, duties and responsibilities include, but are not limited to the following:
Installs, tests, repairs and maintains electrical circuits, wiring systems, fixtures, appliances, poles and equipment.

Trouble shoots and repairs faulty electrical wiring, defective electrical equipment and machinery such as motors, generators, transformers, switches, sockets, etc.

Inspects and tests circuits and fixtures to locate broken wires, loose connections, blown fuses, faulty switches, grounds, shorts, and other defects.

Installs and maintains the municipal fire alarm system, building fire alarm systems and security systems.

Installs and maintains various communications and data network systems.

Maintains the City's street and park lighting, including installation and maintenance of underground conduits, wiring, bases, poles and fixtures.

Maintains traffic signals, including emergency repairs and ordinary maintenance.

Installs and maintains fiber cable in underground conduits and on overhead poles.
MINIMUM REQUIRMENTS:  HS Diploma or equivalency. A current and valid Massachusetts Journeyman's Electrician's License.  A current and valid Massachusetts Commercial Driver's License Class B, or the ability to obtain one upon hire.  Valid Massachusetts Hoisting Engineer License 1B or the ability to obtain licensing within six months. Certification in OSHA 10 Step Safety and Health Training Course, or the ability to obtain certification within six months. The ability to work at heights in excess of 50 feet from an aerial bucket truck.
Desirable Requirements:  Experience with fiber cabling and splicing, traffic signal controller operation, fire alarm, security and traffic signal systems, street light installations. Knowledge of Microsoft Office software.
RATE:             $29.94 - $34.35 per hour plus excellent benefits (7/1/19 2.5% COLA)
ADDITIONAL BENEFITS:
Competitive Health, Dental and Vision benefits
Vacation and Sick Leave eligible
Sick Incentive Pay eligible
3 Personal Days
13 Paid Holidays
Clothing Allowance, $975 per year
APPLICATION PROCEDURE: Submit both your resume and letter of interest via email to the City's employment email account or to Personnel Dept, Room 309, City Hall, 795 Massachusetts Avenue, Cambridge MA  02139.  Position will remain open until filled. Review of resumes begins immediately. We are an AA/EEO Employer.
Employment Type: Full Time