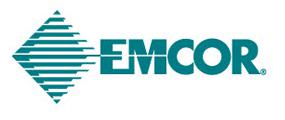 Electrician from Emcor
Cambridge, MA
This hidden gem is expiring soon - don't miss this opportunity.
About Us:
Building Technology Engineers (BTE), a wholly owned subsidiary of EMCOR Group Inc., offers a comprehensive single-source solution for facilities services, including equipment repair and replacement, preventative and predictive maintenance, and facility/equipment operations. With more than 60 years of experience and our solid financial strength, we provide a wide variety of customized solutions that meet our customers needs.
Job Title: Electrician
Job Summary: Responsible for performing preventive maintenance, repairs and operations of all electrical systems. Ensure quality workmanship and high work standards conforming at all times to the published electrical codes. Maintain the quality and quantity of his/her work up to acceptable Company standards and in accordance with established policies.
Essential Duties and Responsibilities:  


Maintain all primary and secondary/electrical distribution systems up to 600 volts. Troubleshoot and maintain control circuitry, variable frequency drives and all other special electrical systems. Wire outlets, relocate fixtures, lighting and power panels, install such outlets in existing and underground raceways when applicable and required.


Service batteries and transformers.


Install and service heating, ventilating and other controls systems. Responsible for the completion of all PM and record keeping assigned to his/her areas of responsibility.


Submit as required electrician's reports for all work done.


Make recommendations to his/her supervisor as necessary on the performance of all equipment.


Respond to emergencies at any time.


Ensure that safe working conditions are being maintained in all areas under his/her control.


Qualifications: 


Eight to ten years experience in commercial environment.


State Issued Journeyman or Masters Electrical License.


Five or more years experience working trade in commercial and industrial environment.


Proven in-depth knowledge of related building codes, regulations and ordinances.


Proven ability to effectively read, interpret and work from plans, schematics and drawings.


Prior experience in project estimation of electrical labor, materials and equipment.


Strong interpersonal skills and good customer service skills.


State issued drivers license in good standing


#CB
We offer our employees a competitive salary and comprehensive benefits package and are always looking for individuals with the talent and skills required to contribute to our continued growth and success. Equal Opportunity Employer.