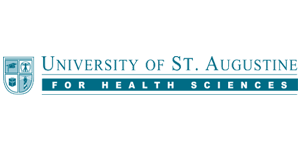 Electrician / Controls - Maintenance at University of St. Augustine
Houston, TX
Cornerstone Building Brands is the largest manufacturer of exterior building products in North America. Our comprehensive portfolio spans the breadth of the residential and commercial markets, while our expansive footprint enables us to serve customers and communities across North America. Our relentless focus on excellence combined with our ongoing commitment to innovation and R&D has driven us to become the #1 manufacturer of windows, vinyl siding, insulated metal panels, metal roofing and wall systems, and metal accessories. We believe every building we create, and every part of that building, positively contributes to communities where people live, work and play.
The Maintenance Technician is responsible for safely performing emergency and preventative repairs to plant machinery and infrastructure. The Maintenance Technician responds to the needs of the production supervisor in the event of an unplanned production line breakdown. The Maintenance Technician III effectively utilizes manpower and equipment to complete repairs in a timely manner, thereby contributing to the productivity and customer satisfaction. 
Essential Duties & Responsibilities:
Safely performing emergency and preventative repairs to plant machinery and infrastructure
Responds to the needs of the Operations Leader in the event of an emergency breakdownEffectively utilizes manpower and equipment to complete repairs in a timely manner
Responsible for the cleanup of Maintenance and work areas where repairs are performed
Responsible for the safe and prudent use of company equipment and tools 
Ensures a safe work environment by utilizing Lock-out/Tag-out procedures and reportingany unsafe condition
Responsible for the inventory of maintenance supplies 
Informs the Maintenance Team Leader and/or Operations Planner when supplies have been removed from stock and require replenishment
Provides ordering information for replenishment of stock 
Responsible for utilizing the Work Order system both in entering work orders and completing work orders, as directed by the Maintenance Team Leader or Operations Planner
Responsible for understanding and complying with the fundamental principles associated with the Quality and Environmental Managements systems in place at DBCI
Responsible for communicating daily with all levels of employees in order to assist inresolving problems and achieving company goals
Keeps equipment and work area clean and orderly 
Ensure compliance with federal and state laws
Perform all duties in a safe manner
Qualification Requirements:
To perform satisfactorily in this position, the employee must be able to performeach essential duty satisfactorily.

The requirements listed below are representative of the knowledge, skills, and/or ability required.

Reasonable accommodations may be made for employees with certain disabilities to perform the essential functions.
Educationand/or Experience:
High  School Diploma or equivalent (GED)
A minimum 5 years of experience as an industrial mechanic and/orElectrician is required. 
Control Electrical and PLC programming experience required 

Language Skills:
Ability to read and comprehend documents including but not limited to policy manuals,safety rules/programs, operating and maintenance instructions, procedure manuals, and simple correspondence.

In addition, the ability to communicate informationeffectively one-on-one, in small group situations and settings is required.

MathematicalSkills:
Ability to perform general mathematic calculations including but not limited to addition,subtraction, multiplication, fractions, percentages, and statistics. Some positions may require advance mathematics.
OtherKnowledge, Skills & Abilities:
Required to use power hand tools
Required to drive a forklift
Ability to workeffectively to meet deadlines
Ability to work with adiversified work force
Offers of employment may be contingent upon passing a substance abuse screening test and/ or criminal background check
WorkEnvironment:
The employee may be required to enter areas that are near moving mechanical parts, with occasional exposure to hazardous chemicals, and extreme cold or heat.

The noise level inthe work environment is considered moderate, and may require the use of hearing protection.

The employee will be required to utilize Personal Protective Equipment(PPE) when accessing certain manufacturing areas.
Cornerstone Building Brands is an equal opportunity, at-will employer and does not discriminate against any employee or applicant for employment because of age, race, religion, color, disability, sex, sexual orientation or national origin.