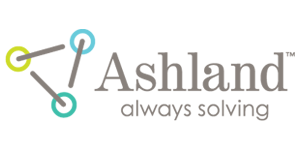 Electrician/Instrument Technician
LOS ANGELES, CA 90001
Ashland LLC
Are you the kind of person that is always thinking, sketching, seeking, and adjusting? Who needs to understand how things work and then figure out how they can work better? Are you a passionate, tenacious, solver who loves to work with others who share your drive? Are you positive, constructive, and ingenious?
Are you always solving?
Then we'd like to meet you and bet you'd like to meet us.
Ashland LLC has an exciting opportunity for an Electrician/Instrument Technician to join our Maintenance group at our Los Angeles Facility. This is a very visible, significant role within the Company and the maintenance functions. This position will report to Maintenance Supervisor.
The responsibilities of the position include, but are not limited to, the following:
Safely and effectively troubleshoot, repair and calibrate all plant electrical components, including: valves, transmitters, motors, regulators, VFDs, PLCs
Use of electrical multi-meters, handheld instrumentation communicators, DeltaV process control system
Plan and organize repairs including specifying parts, purchasing parts
Monitor and purchase for spare parts inventory, including instrumentation and electrical components.
Assist in planning, directing and participating in plant turnarounds
Maintain proper housekeeping and cleaning in area to ensure a safe working environment.
Successfully complete introductory and ongoing safety training.
Adhere to safety standards, including NFPA 70E
Understand and comply with OSHA, NFPA and NEC Standards and company policies and procedures.
Lift truck operation
Participation in team efforts to improve safety, employee satisfaction, quality and productivity.
In order to be qualified for this role, you must possess the following:
High School Diploma or equivalent
Minimum Requirements - Must meet at least ONE of the following certification criteria
Certified electrician or instrument technician OR
Completion of an accredited vocational technical training program as an electrician or instrument technician OR
Equivalent industry experience as an electrician or instrument technician
Minimum 3 year experience working as electrician or instrument technician
Must be willing to work overtime, shutdowns and call-ins as required
Must be willing to learn other general mechanical maintenance tasks/duties (e.g. boiler operation, pump repair, piping systems, miscellaneous preventive maintenance tasks
Must be able to read and understand P&ID and electrical diagrams and other complex drawings and manuals
Must be proficient in troubleshooting 120 Volt AC and 4-20 mA controls, 480 volt motors and switch gear
Physical requirements include, but are not limited to lifting 50 lbs., walking/standing/lifting for prolonged periods, wearing respiratory equipment in accordance with the Ashland Respiratory Protection Plan.
Must be able to perform the essential physical requirements of the position
Requires minimal supervision.
Good written and verbal communication skills.
Good mathematical skills
Must pass a drug screen test
Ability to read and write English
Ability to work with computers
Authorized to work in the United States.
The following skill sets are preferred by the business unit:
Previous experience in a plant environment or other industrial settings
In more than 100 countries, the people of Ashland LLC. (NYSE: ASH) provide the specialty chemicals, technologies and insights to help customers create new and improved products for today and sustainable solutions for tomorrow. Our chemistry is at work every day in a wide variety of markets and applications, including architectural coatings, automotive, construction, energy, personal care and pharmaceutical. Visit www.ashland.com to see the innovations we offer.
 
At Ashland our vision is to be a leading, global specialty chemicals company whose inspired and engaged employees add value to all we touch. In fact our people, employees, customers and vendors define who we are. They are the driving force behind everything we do.
 
Not only do we value our customers but we value our employees, and we work to offer them a dynamic and challenging environment. We hold ourselves to high standards at Ashland, and we value integrity and honesty.
 
Ashland has a history of attracting the best people and keeping them. The reasons are simple: industry competitive salary and benefits, pay-for-performance incentive plans and a diverse work environment where employees feel challenged and valued. People come to Ashland and stay. As a growing Fortune 500 specialty chemicals company, we offer opportunities for development and advancement throughout our global organization. Our values define who we are and what we care about as a company. If you are looking for a relationship with a company instead of simply a job, this may be a great fit.
Ashland is proud to be an Equal Opportunity Employer Minorities/Women/Veterans/Disabled/Gender Identity/Sexual Orientation. 
All qualified applicants will receive consideration for employment without regard to race, color, religion, sex, gender identity, sexual orientation, national origin, or protected veteran status and will not be discriminated against on the basis of disability. NOTE:  We do not accept resumes from external staffing agencies or independent recruiters for any of our openings unless we have a signed recruiting agreement in place to fill a specific position.