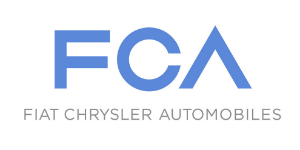 Electrician at FCA
Toledo, OH
The Electrician is responsible for layout, installation, repair and preventative maintenance of all electrical equipment and power and lighting systems in the facility including motors, generators, transformer controls and mechanisms, timing devices, switches, cable, and conduits. This includes connections to electronic equipment or the installation and repair of any other electrical equipment.
The Electrician will apply electrical theory and related knowledge to test and modify developmental or operational electrical machinery and electrical control equipment and circuitry. Assemble and test motor-control devices, switch panels, transformers, generator windings, solenoids, and other electrical equipment and components. Diagnose causes of electrical malfunction or failure of operational equipment and performs preventative and corrective maintenance.
Additional responsibilities include setting up, testing and maintaining all equipment used in production welding operations such as welding machines and equipment, jigs, fixtures, mechanical devices such as ejection and material handling devices, safety devices, electrical components and controls, hydraulic components and controls, and pneumatic components and controls. Candidate must be able to perform incidental tasks as required to complete the larger task.