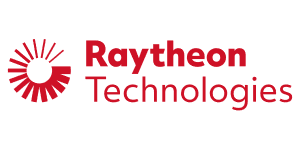 Electro-Optical/Infra-Red (Eo/Ir) Sensor Payload Image Processing Systems Engineer at Raytheon Technologies
El Segundo, CA
We are looking for an Electro-Optical/Infra-Red (EO/IR) Sensor Payload Image Processing Senior Systems Engineer to be part of a growth-oriented organization. This role will leverage your knowledge of all elements of a spaceborne image acquisition system, including algorithm design, sensor and hardware/software performance considerations, optics design, and interface requirements. The successful candidate will have a strong Physical Science/Engineering/Applied Math/Computer Science background. The job will require continuous interaction with the program Chief Engineer, the Systems Engineering team, and a broad cross-functional team. Your vital contribution will help us to deliver excellence on a dynamic program critical to national security.
Required Skills:
4+ years engineering experience
Strong Physical Science/Engineering/Applied Math/Computer Science background
Experience with digital image processing
Extensive experience programming with Matlab
Ability to work independently and manage one's time and tasks
Ability to determine and develop rigorous analytical approaches to problem solving
Evidence of problem solving and time management skills
Experience working with multi-disciplined teams
Active Department of Defense (DOD) Secret Clearance
U.S. Citizenship status is required as this position needs an active U.S. Security Clearance as of day one of employment
Desired Skills:
Experience designing algorithms for target detection and tracking
Excellent written and verbal communication skills
Ability to work with minimal supervision and collaborate on small teams
Experience designing hardware-in-the-loop and software-in-the-loop testbeds for algorithm verification
Experience with flight software auto-generation using Simulink
Experience with extended Kalman filter design
Required Education:
Bachelor's degree in Engineering, Math, Science or related STEM degree
Desired Education:
Advanced degree in Engineering, Physics, Math, or related discipline.
Keywords:
Algorithm Developer
Electro-optical Sensor Engineer
Digital Image Processing