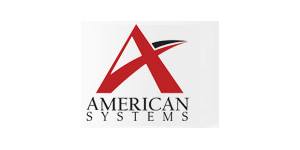 Electronic Warfare Sr Technical Trainer (SLQ-32), Secret Clearance Required! at AMERICAN SYSTEMS
Norfolk, VA 23505
Education
High School Diploma or Equivalent
Job Description
WANTED: A mission-driven candidate with an active Secret Clearance who is ready to become our next CSRAT EW (SLQ-32) Senior Technical Trainer in Norfolk, VA on the newly awarded 5 year CSRAT/ERAT contract which begins August 1, 2019
As a CSRAT EW (SLQ-32) Senior Technical Trainer you will:
Provide critical support in protecting our country.
Work with a team of driven, supportive and highly skilled professionals.
Receive a robust benefits package that includes an Employee Stock Ownership Plan!
Be a part of an empowered accountability culture where each employee-owner has a meaningful stake in the future success and growth of the company.
A week in the life of a CSRAT EW (SLQ-32) Senior Technical Trainer:
Provide classroom and deck plate training to U.S. Navy sailors in various Aegis and non-AEGIS ship classes regarding the operation and maintenance of SLQ-32, SRBOC and NULKA.
Perform readiness assessments on SLQ-32 and SRBOC in support of the TYCOM/ISIC.
Training efforts will include ship visits for up to two weeks at a time and may require occasional overseas travel.
Training will be conducted in primary ship homeports and may include a couple of underway days each month.
Trainers will work with specifically identified ships to improve overall crew knowledge and subsequent ship readiness.
Founded in 1975, AMERICAN SYSTEMS is one of the largest employee-owned companies in the United States. We are a government services contractor focused on delivering Strategic Solutions to complex national priority programs with 100+ locations worldwide. Our employee-owners are encouraged to make a difference, implement new ideas in a collaborative environment, and focus on mission critical success. Through our focus on quality, strong cultural beliefs and innovation we deliver excellence every day. AWARDED BEST OF THE BEST" by U.S. Veterans Magazine and TOP 10 MILITARY FRIENDLY COMPANY by MilitaryFriendly.com, Join us!
#CJPost
AMS1
#MON
Job Requirements
20+ years of experience
Must be eligible for a security clearance, which requires U.S. citizenship.
Relevant experience in the EW/CTT rating.
Master Training Specialist (MTS) qualification, and/or Naval Instructor NEC 9502 and podium time are all highly desired attributes.
Significant experience with SLQ-32, SRBOC and NULKA.