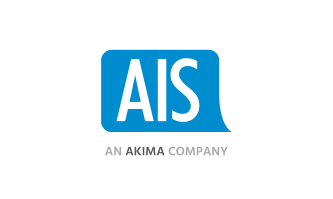 Electronics Design Drafter at Akima Infrastructure Services, LLC
Livermore, CA 94550
How to Apply
We invite interested applicants to visit our website, www.slp-support.com/careers. When applying to open positions, create a profile, and tailor your resume to the specific position(s) you are interested in.


Job Title: Designer Drafter Open / Electronics Designer(17593BR)
Akima Infrastructure Services, LLC (AIS), is actively seeking individuals who can contribute to national security within the science, technology, and engineering fields as part of our supplemental labor team at vital federal research and development installations supporting the Department of Energy. AIS has an established history of contributing to the success of their customers mission. Available employment opportunities may range from administrative and logistical support to advanced technical positions.
Qualified applicants must be a US citizen, at least 18 years of age, and able to meet pre-employment requirements including any required physicals, drug screen, and/or background investigation to satisfy clearance requirements from the Department of Energy.
Successful candidates will be employees of AIS, a premier government contractor charged with employing highly-motivated and well-qualified personnel who can advance the missions of the Lawrence Livermore National Laboratory in Livermore, CA. Though employed by AIS, the employee will take day-to-day direction from technical personnel employed directly by the research laboratories. Pay, benefits, Human Resource, and Employment Management functions are provided by AIS.
The Integrated Engineering and Design Group (IE&DG) in the National Security Engineering Division (NSED) has one opening for a highly qualified Electronics Designer. The design/drafting group within IE&DG provides a "central drafting" function supporting a wide variety of customers and projects including PLS, WCI, GS, accelerator technologies, high-energy physics, Energy, NIF, and others. Because of the vast and varying types of work we are involved with, this position will require the Electronics Designer to have the ability to be flexible, working with various groups/projects that require design assistance. Under minimal supervision, the successful candidate will provide advanced technical support in electronics drafting and design. They will interpret and translate concepts into design layouts with supportive calculations and documentation. The successful candidate will prepare complex electronics drawing packages comprised of finished interconnection, fabrication, assembly, and installation drawings of systems, facilities, and projects. Will solve complex technical problems in a team environment and have regular contact outside the work unit. This position will require considerable initiative and exercise of independent judgment while following laboratory policies and procedures and industry standards and specifications. The successful candidate may have technical lead responsibilities, and review drawings for quality.
This position may require the successful candidatehave the flexibility to work overtime, shift and or weekends to accomplish goals. The successful candidate will be required to pass various on-site training modules to pursue work assignments.
Essential Duties
Analyze, interpret, and create electronics design requirements, schedules and costs.

Generate or drive electronics design solutions that address requirements and constraints, and translate these solutions into detailed interconnection, fabrication, schematic, wiring, and assembly drawings.

Provide supporting documentation for electronics design solutions that may include analysis, schedules, costing, and procedures.

Provide regular progress reporting to task lead reflecting manpower needs, schedule, job scope, and work assignment.

Effectively collaborate with other designers to support the design and documentation effort.

Participate in or lead design reviews.

Work productively with vendors, customers, and other associates outside the work unit to verify

design layouts are accurate. (Will not represent LLNS)

Review the accuracy of drawings to insure they comply with applicable standards and sound design practices.

Maintain documentation in a configuration management system.

Provide advanced technical advice and solutions in a team environment.

Perform all assignments in accordance with ES&H, security, and business practice requirements and policies; keep training current.
Essential Skills, Knowledge, and Abilities
AA/AS in Electronics Design/Drafting Technology or an equivalent combination of education and experience in the application of advanced electronics design.

High level skills, knowledge, and ability to generate complex interconnection and wiring diagrams, assembly drawings, panel layouts, silkscreens, PWB layouts, and associated mechanical detail drawings.

Advanced knowledge of drafting procedures and vendor products.

Advanced experience with AutoCAD 2013 2D and 3D.

Advanced experience with schematic capture and PWB layout software (PADS Logic, Layout and Router, Altium).

Advanced knowledge of through-hole and surface mount printed wiring board layout techniques.

Working knowledge of Geometric Dimensioning and Tolerancing (ASME Y14.5).

Applied experience with parametric CAD application (

ProEngineer

or SolidWorks preferred).

Knowledgeable in materials and fabrication techniques.

Ability to analyze and interpret complex design requirements, and to exercise creativity and judgment in solving electronic design problems.

Demonstrated effective communication skills, both verbal and written.

Demonstrated capability for independent action and as a member of a multi-disciplinary team.

 

Demonstrated ability to multitask and maintain a high-level of accuracy.
Desired Skills, Knowledge, and Abilities
BS degree in Electrical or Electronics Engineering.

Experience with Microsoft Word, Excel, and PowerPoint.

Experience with Microsoft Project.
Special Requirements
Pre-Placement Medical Exam: A job related pre-placement medical examination may be required.

Pre-employment drug test: External applicant(s) selected for this position will be required to pass a post-offer, pre-employment drug test.

Anticipated Clearance Level:

Q

(position will be cleared to this level). Applicants selected will be subject to a Federal background investigation and must meet eligibility requirements for access to classified information or matter.  In addition, all L or Q cleared employees are subject to random drug testing.
We wish to thank all applicants for their interest and effort in applying for the position; however, only candidates selected for interviews will be contacted.
We are an equal opportunity employer. All applicants will receive consideration for employment, without regard to race, color, religion, creed, national origin, gender or gender-identity, age, marital status, sexual orientation, veteran status, disability, pregnancy or parental status, or any other basis prohibited by law.
We are committed to Equal Employment Opportunity and providing reasonable accommodations to applicants with physical and/or mental disabilities. If you have a physical and/or mental disability and are interested in applying for employment and need special accommodations to use our website to apply for a position please contact, Recruiting Services, miller229@llnl.govor 925-960-0353.
Reasonable accommodation requests are considered on a case-by-case basis. The dedicated email and telephonic options above are reserved only for individuals with disabilities needing accessibility assistance to apply to an open position using our website.
Please do not use the dedicated email or phone number above to inquire on the status of your job application.
In order for our company to stay compliant with government regulations, please apply on line. Please DO NOT email resumes or call in lieu of applying online unless you have a physical and/or mental disability and need assistance applying to the position via the online application.
$75,000.00 - $101,000.00 /year
DOE