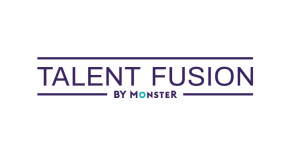 Elevator Mechanic at Talent Fusion US
Los Angeles, CA
Known as California's leading supplier and installer of wheelchair access and elevators, this family owned and operated company offers 30 years of experience, residential solutions, and commercial solutions to the entire state. Now, we're searching for an Elevator Mechanic to join our growing team.
What you will do:
Read blueprints to determine the equipment needed for installations or repairs
Install or repair elevator doors, cables, motors, and control systems
Locate malfunctions in brakes, motors, switches, control systems, etc.
Use test equipment, such as ammeters, voltmeters, and other tools of the trade, to diagnose problems
Adjust counterweights, door mechanisms, and safety controls
Test newly installed equipment to ensure it meets specifications
Comply with safety regulations and building codes
Communicate effectively and manage time efficiently 
Who you are:
Experience working as an industrial maintenance mechanic, electrician, or elevator mechanic
Knowledgeable about electronics
Willing to travel within the state of California, occasionally overnight
Own a truck and a basic set of hand tools 
How you can stand out:
Certified Elevator Technician degree or Elevator Mechanic License
Industrial/Electrical/Mechanical technical diploma
Vocational/technical training 
Environmental demands:
Physical Requirements: Must be able to climb, crawl, stoop, climb ladders, and walk beams. Must be able to lift and carry tools and materials weighing in excess of 50 pounds and be able to raise and carry with assistance items weighing 200 pounds. Must be able to work from high ladders and scaffolding. Must be able to work safely in close proximity to moving and working equipment.
Work Environment: May work in dusty and dirty places such as elevator shafts, and pits or other mechanical spaces where temperatures may exceed 100 and equipment may be oily and greasy.
We're actively interviewing candidates. If you're a fit for this Elevator Mechanic role, please apply today!