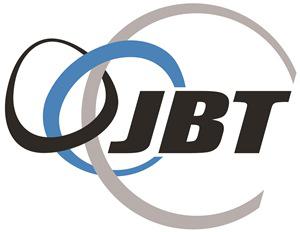 Embedded Engineer at JBT Corporation
Chalfont, PA 18914
Overview
Join a world class organization with an entrepreneurial work environment and innovative spirit!
JBT Corporations Automated Systems business is a leading global supplier of automated, self-guided vehicle systems to the automotive, food & beverage, hospital and consumer product manufacturing industries.  With offices in the United States and Europe, we are one of the worlds leading producers of automated vehicle systems. 
We have an opportunity for an  Embedded Software Engineer to join our R&D team in the Greater Philadelphia area.
Responsibilities
Designs robotic software for electro-mechanical control systems
Designs and debugs with multithreading applications and embedded systems architecture
Writes software for real time hardware I/O control and feedback analysis
Works with real time operating systems (RTOS) and embedded platforms
Writes software in Embedded C++ on Windows/Linux
Qualifications
M.S. in Control Systems, Electrical Engineering, Computer Science or related field and 1+ years related experience, OR B.S. in Control Systems, Electrical Engineering, Computer Science or related field and 5+ years related experience
Strong background in embedded / network software development, and knowledge of Embedded Object Oriented Development methodologies and approaches
Design and debug experience with multi-threading applications and embedded systems architecture
Understanding of real-time hardware I/O control and feedback analysis
Experience with real-time operating systems (RTOS) and embedded platforms
Experience in Embedded C++ on Windows/Linux
Must be able to travel, domestic and international
Must have a valid drivers license
What we offer:
Opportunity for growth in a booming industry (material handling automation)
Transparent leadership team business goals and objectives regularly communicated through monthly meetings
Casual work environment
Company culture of continuous improvement
Competitive salary and benefits medical, dental, vision, life insurance, and disability
Benefits begin your first day of employment
Generous education reimbursement benefits
Robust retirement benefits with company match
Vacation, sick, and holiday paid time-off 
Candidates should be eligible to work in the US with no sponsorship requirements needed now or in the future.
Connect with us!
AN EQUAL OPPORTUNITY EMPLOYER
It is the policy of JBT Corporation to provide equal opportunity for qualified persons and not to discriminate against any applicant for employment because of race, color, religion, national origin, sex, sexual orientation, gender identity, age, disability, veteran status, citizenship, or any other characteristic protected by federal, state or local law at the JBT Corporation location to which this application is submitted. In addition, as a Federal Government contractor, JBT Corporation is an affirmative action employer. If you require accommodation during the application process, please contact the local Human Resources department. EOE-Females/Minorities/Protected Veterans/Individuals with Disabilities
If you have a disability or impairment that prevents you from completing the online application, please seek the assistance of your local employment services agency. JBT maintains active relationships with local employment services agencies, and they have pledged their support in assisting any applicant needing help in applying. To find information on agencies throughout the United States, please go to www.careeronestop.org
You may also call Megan Centers at 844-286-4524 if your disability or impairment prevents you from applying online. NOTE: Do not use this number unless you need assistance because of a disability or impairment. The personnel attending this phone line will not be able to give you a status update regarding your application and will not be the individuals making a decision regarding your employment.