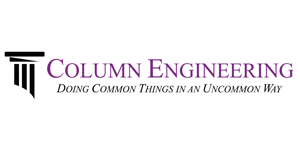 Engineering Project Manager/Development at Column Engineering
Waukesha, WI 53187
Column Engineering is assisting a premier client in a search for a Engineering Project Manager/Development.  This is a direct hire opportunity.



The Project Manager is responsible for planning and executing all product development activities including new product introductions, cost reduction, technology/research, and life cycle product support. The position requires excellent technical and cross-functional product development knowledge coupled with superior people leadership skills, proficiency in quality systems, functional and program management experience and business planning expertise. This position works closely with Product Management and other functional leaders in the company (engineering, software development, service, manufacturing operations, supply chain, marketing, quality, IT, finance) and is responsible for providing leadership and management for projects supporting Connectivity.

 

Essential Duties and Responsibilities:

 
Defines and directs the work of cross-functional project teams. Coaches and enables teams to succeed at project execution. Sets clear expectations to inspire and engage the team. Works with functional management to provides input for performance-- recognizing achievement, providing feedback and supporting progressive improvement guidance when necessary.

Enable and drive world class excellence within project management and product development teams. Define and produce results that are specifically targeted for one or multiple business groups' product development goals. Lead projects in collaboration with engineering and product management for new product development.

Work with Product Management in creating product development plans that target specific customers' needs and/or business goals. Drive the transformation of Product Requirements into Project Scope, Design and Product Realization requirements.

Effectively manage the development process (e.g. develop schedule/cycle time reduction techniques, process standards for improved predictability and speed, manage process globally/across multiple projects/ locations, meet project and product cost goals). Utilize the Development Process (GDP) Milestones and Design Reviews as key drivers of product development progression.

Develop and lead a Risk and Mitigation plan for projects. Define and lead contingency option assessment when needed, then select and execute recovery plans.

Achieve target product cost and product life cycle cost for Customers.

Collaborate with engineering, sales, operations, finance, and other departments to implement new product development concepts, technologies, techniques, standards and procedures.

Provide project management leadership oversight for new product development projects including: creating and maintaining development schedules, executing product development plans (product cost, resources to complete project, quality targets, product specification adherence, development and execution of product verification test plans, product introduction, etc.), interfacing with cross-functional company personnel.

Ensure the optimal application of project resources to meet each product development plan.

Develop and lead the product development life cycle which includes interaction from the various business segments throughout design, manufacturability, introduction and serviceability, providing our customers the very best in innovation, quality, value and customer satisfaction.

Identify, evaluate and document "lessons-learned" during the project and communicate best practices and lessons learned to project team members to implement into future projects via the GDP Post-Launch phase processes.

Create and maintain an organizational culture which encourages innovation, collaboration, excitement/commitment and a sense of urgency toward goals, and continuous improvement.

Support development of project management talent throughout the company, recommend training and growth plans for employees.

Act as a Project Management process development and training leader for specific cross-functional area(s) as assigned.

Performs other duties as assigned.
Qualifications, Knowledge, Skills, Abilities and Physical demands:
Minimum Qualifications:
Bachelor of Science Degree in a technical field of study such as Engineering (Mechanical, Electrical, Manufacturing, Industrial, Chemical or Software), Engineering Technology/Management, Computer Science, Business, or other directly engineering-related area.

5 years of progressive work experience in engineering or brand/product management.

3 years of project management experience in manufacturing of industrial/commercial equipment, machinery or other powered products.
Preferred Qualifications:
Demonstrated ability to deliver results while working on multiple projects simultaneously, balancing resources, timing and quality of outcomes.

Team building and leadership skills in working with others who are not direct reports.

Excellent communication skills.

4 years of experience and leadership using enterprise level business systems for product design, manufacture and sales / distribution.

Solid understanding of engineering technical issues/needs, manufacturing, supply chain, service, customer service, financial, sales, and marketing as related to product design and development.

Familiarity and experience with several project management methodologies such as stage-gate, waterfall, and agile.

Familiarity with project management tools such as MS Project and Jira.