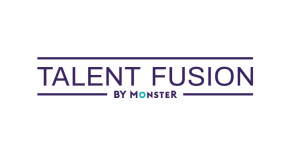 Embedded Software Technical Lead at Talent Fusion US
Warren, MI
Embedded Software Technical Lead
- Warren, MI (A&MC) 
-Secret clearance
Full time/Direct hire position includes; Competitive salary, comprehensive benefits, match 401k, paid vacation, Employee Owned Organization!
As Software Lead, you will work alongside our U.S. Army Software Engineering Center customer, applying your knowledge and skills to lead a technically advanced software team in the development of embedded military vehicle system software. 
Essential Job Functions:
Provide technical guidance and direction for the software team in the development of software requirements, design, code, test procedures to ensure a high quality software release.
Establish and maintain Software Development Plan (SDP) as well as the software development environment and branch strategies.
Ensure all software engineering activities are carried out in a managed, controlled, efficient and effective manner consistent with the established organizational processes.
Develop resource estimates in regards to manpower, schedule, cost and scope.
Establish work assignments for individual engineers and collect completion statuses.
Manage software engineering execution throughout the project lifecycle via the use of project metrics, risk management, structured decisions and project status reports.
Required Skills:
Due to the sensitivity of customer related requirements, U.S. citizenship is required.
Eight (8) years of experience and  a Bachelor's Degree in Computer Science, Computer Engineering, Software Engineering, Electrical Engineering, or similar engineering degree. 
Must be able to obtain and maintain a DoD Secret clearance.
Experience with developing and managing software estimates, schedules, and software baselines.
Experience with leading embedded software engineering teams throughout an engineering lifecycle.
Experience with Software Programming Languages such as C++, C#, C, etc. and the development of build scripts for software releases.
Ability to communicate clearly in both written and oral form.