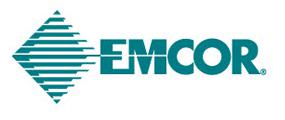 EMCS/Controls Technician from Emcor
Herndon, VA
EMCOR Government Services offers an experienced single-source solution for meeting the routine and mission-critical needs of federal, state, local and other government organizations. By combining our expert professional technicians, commercial best practices, extensive facilities knowledge and strong commitment to reliable, responsive service, we enable our government clients to achieve consistently high-performance facilities, on-time projects and long-term value.
Job Title: Controls Technician
Job Summary: EMCOR Government Services has an immediate need for a Controls Technician in Herndon, VA, that must be able to obtain and maintenance a TS/SCI with poly clearance.   Supervise, troubleshoot and maintain equipment in CUP and commercial buildings.
Essential Duties and Responsibilities: 


Assist with the maintenance of site equipment and building structure.




Assist HVAC Mechanics with the maintenance and repairs of the building air systems on the site.




Monitoring, maintain and repairs of the BMCS systems on the site.




Assist with the troubleshooting of all equipment on site.




Perform preventive maintenance of all equipment on site.




Institute the corrective action and/or inform his supervisor on any deficiencies found in the course of performing the job.




Attend meetings with Client and USG and be prepared to provide corrective solution to site issues.




Supervise HAVC Mechanics, HVAC Tour Mechanics, Locksmiths, Plumbers and General Maintenance Workers as directed by his supervisor.




Monitor Subcontractors in their task and provide reports when needed.




Perform other task as directed by his Supervisor.


Qualifications:


Must be able to obtain and maintain an TS/SCI w/Poly clearance




Must possess and maintain a Class 1 Engineers License




Seven (7) or more years experience in maintenance and repairs on Commercial-Industrial building equipment to include but not limited to:


                        Chillers  =/+500 tons                           Pumps                                     Control Systems
                         Air Handlers                                       Cooling Towers                       Heat Exchangers
                          VAV's                                                            VFD's


Demonstrate the ability to read and understand Blueprints, schematics and specifications.


Be able to demonstrate practical knowledge of Chiller Plant Operations and basic knowledge of a refrigerant cycle.




Be able to demonstrate practical knowledge of Building Air Systems and related Control Systems.




Honeywell experience is strongly preferred.




Heavy physical effort (lift/carry up to 75 lbs)




Prolong, extensive or considerable standing/walking.




Push/pull or move/lift equipment.supplies.parts.


Manual dexterity and mobility


Considerable reaching, stooping, bending, kneeling and crouching.


Unless a higher degree is specified in this job posting, all positions require a minimum high school diploma or equivalent (GED).


We offer our employees a competitive salary and comprehensive benefits package and are always looking for individuals with the talent and skills required to contribute to our continued growth and success. Equal Opportunity Employer Veterans/Disabled.
#CB2