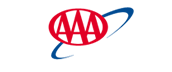 Emergency Roadside Specialist at AAA OHIO AUTO CLUB
Saint Louis, MO
Emergency Roadside Specialist
Automobile Club of Missouri
Emergency Roadside Specialist
Location: St. Louis, Missouri
Full-Time
Day Shift
Who is AAA
As North America's largest motoring and leisure travel organization, AAA provides more than 15 million members, across 21 markets, with roadside assistance, travel, insurance, financial and automotive related services.
Our brand is synonymous with quality and trust. Our team members are compassionate, helpful, dedicated and driven to providing legendary service to our members.
Make AAA your next career move.
What you'll do
As an Emergency Roadside Specialist you are bringing your expertise to a best in class organization that is passionate about delivering legendary service to our members. As a representative of this team you will:
Exceed member expectations by demonstrating concern for member safety.
In a fast paced call center environment process member requests for roadside assistance.
Keep members informed of the status and progress of their requests.
Possess the ability to effectively diffuse high tension situations.


Qualifications
What you'll bring
A passion for helping people and exceeding their expectations.
The confidence, job knowledge, and ability to utilize available resources to provide excellent member service.
Ability to succeed in a structured, goal oriented environment.
Commitment to completing the entire six-week of the training schedule without interruption.
Call center experience preferred, but not mandatory. Prior customer service work in any field is preferred.
Excellent written/verbal/computer skills.
High School diploma, GED or equivalent.
Successful completion of Auto Club pre-employment assessments, background and drug screenings.
What's in it for you
Starting pay is $14.00 per hour. We offer monthly incentive pay, shift differentials and career development toward advancement opportunities, as well as telecommuting opportunities.
Pay increase of $.50 per hour after 6 months and eligible employees can receive an increase of $.25 after a year of employment.
Paid training to prepare you to provide legendary service to our members.
Career development towards advancement opportunities
90% of Management promotions come from within AAA.
Over 25,000 live and computer based trainings available per year, with over 60 Leadership Development Courses.
Our wide range of departments/product lines and geographical markets create exceptional career path opportunities.
Benefits:
Health Coverage for Medical, Dental and Vision
Paid Time Off (Vacation, Illness, Holiday and Flex Days)
Pension, 401(k) Retirement Savings Plan, wellness incentive program
Life Insurance
Disability Coverage
Robust Employee Reward/Discount Program
'Creating members for life by exceeding our members' expectations through valuable products and legendary service.'
AAA is an Equal Opportunity Employer