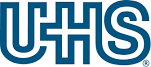 Employed Pain Medicine Position North of Dallas Metroplex at Universal Health Services
Denison, TX
Texoma Medical Center, a 288-bed acute care facility located one hour north of Dallas, is recruiting a Pain Management specialist. 
Opportunity Highlights
Hospital-employed position to take over a fully developed pain management practice
Strong base of physicians in the area who need a pain management specialist to refer patients
Position will include interventional procedures as well as medication management
Compensation will include a competitive salary with bonus/incentive, full employed benefits, sign-on bonus and relocation 
 Procedures are performed at the hospital, with office space located adjacent to the facility.  Ideal candidates will have completed a Pain Management fellowship and be BC/BE. Spanish-speaking ability is helpful but not required. 
The City of Denison, Texas, a community of 22,000 residents, is located 60 miles north of Dallas. Denison offers excellent schools, beautiful scenery, and a variety of shopping, restaurants and hotels.    Its proximity to the Dallas-Fort Worth Metroplex allows Denison to offer access to every urban amenity, while retaining the unhurried atmosphere of a smaller community. 
If you are interested in this opportunity, please contact:
Fred Cardona
Physician Recruiter
866-227-5415 ext. 224
fred.Cardona@uhsinc.com