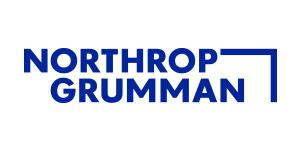 Engineer Packaging at Northrop Grumman Corporation
Redondo Beach, CA
Job Description
Engineering
At Northrop Grumman, our employeeshave incredible opportunities to work on revolutionary systems in air and spacethat impact people's lives around the world today, and for generations to come.Our work preserves freedom and democracy, and advances human discovery and ourunderstanding of the universe. We look for people who have bold new ideas,courage and a pioneering spirit to join forces to invent the future, and have alot of fun along the way. Our culture thrives on intellectual curiosity,cognitive diversity and bringing your whole self to work — and we have aninsatiable drive to do what others think is impossible. Our employees are notonly part of history, they'remakinghistory.
Space Systems sector is seekingan Engineer Packaging 2 to join our team of qualified,diverse individuals. This position is located in Redondo Beach, CA.
·

Designs, develops, and tests a wide variety of containersused for the protection, display, and handling of products.
·

Determines packaging specifications according to the natureof the product, cost limitations, legal requirements, and the type ofprotection required, considering need for resistance to such external variablesas moisture, corrosive chemicals, temperature variations, light, heat, roughhandling, and tampering.
·

Designs package exteriors considering such factors as productidentification, sales appeal, aesthetic quality, printing, and productiontechniques. Responsibilities may include documentation management and an understandingof Good Manufacturing Practices (GMPs).
·

Review contract requirements to meet packaging requirements,design packaging handling, storage, and transportability (PHS&T) devices,and create packaging instructions based on military (MIL-STD-2073) andcommercial (ASTM) standards.
·

Participates in packaging design reviews to ensure packaging,handling, storage, and transportability engineering concepts are customercompliant and support capability constraints.
·

Provides Program hardware move and logistics support, locallyand out-of-state (as required), as the operational lead/move captain, and isresponsible for establishing the move line of command, assessing the move, preparingcommunication plans and other move preparation prerequisites, move execution,and provides follow-up for logistics operations.
·

Simple to moderate logistics operation planning as itpertains to determining required personnel, transportation and materialhandling equipment, timeline of significant events, oversize load/overweightpermit requests, and any other key requirements to make operations successful.

This includes hardware movement by land, air,and ocean.
·

Participate in Pre

-

shipReadiness Reviews, led by Mission Assurance, to ensure packaging and logistics

completenessand

readiness

of each item of hardware, prior to release for

shipment

to another facility.
·

Create Basis of Estimates (BOE) for packaging labor,container costs, logistics support, for simple to moderate projects, based oninformation from contract requirements and leveraging historical Programdata.
·

Create, revise, and maintain drawings and specifications forcontainer/pallet packaging requirements.
·

Leads point of operation training and proficiency evaluationtraining role for transportability personnel with respect to powered industrialequipment (ex. Forklifts, Tugs, and Overhead Cranes).