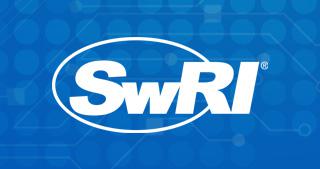 ENGINEER - RESEARCH ENGINEER - FLUID DYNAMICS 18-01172 at Southwest Research Institute
San Antonio, TX
Job Summary:
Join our Mechanical Engineering team to conduct innovative and research in the field of fluid dynamics and heat transfer. Topics of application include single-phase flow, multiphase-phase flow, experimental setup, mechanical design of hardware, and thermal fluid analysis. Lead research and new business opportunities in emerging technologies related to a broad range of fluid flow applications. Job duties consist of project technical activities, client interaction, bidding of projects, writing proposals, and managing the project budget and schedule. Responsibilities will include detailed hardware and test fixture design, data acquisition and control system development, planning and executing experiments, collecting and analyzing data, conducting modeling, and technical reporting.
Education/Experience:
Requires a MS degree in Mechanical or Petroleum Engineering with 0-5 years of experience. Must have at least a 3.4 GPA. Must have a related internship/co-op/or academic research experience. Must be familiar with fluid/thermal phenomena, data acquisition and control systems, and instrumentation utilized for laboratory experiments. Must have excellent interpersonal, verbal, and writing skills that are required to work on effective teams. Must have the ability to balance multiple tasks and prioritize work. The following software packages are preferred: LabView, CAD such as Creo or Solidworks, ANSYS, Matlab, Python or a similar language. Writing and presentation skills for technical reports, papers, proposals and technical presentations for client meetings and conferences is required. A valid/clear driver's license is required.
Special Considerations:
Job Locations: San Antonio, Texas
Long Term Disability
Paid sick days
Merchandise Discounts
Employee Events
Flexible Spending Accounts
Gym Memberships
Employee Referral Program
Medical, Dental and Vision
Paid Holidays
On Site Cafeteria
Professional Development
Retirement / Pension Plans
Military Leave
Parking
Vacation/paid time off
Tuition Reimbursement
Health Care On Site