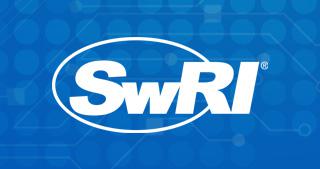 ENGINEER - RESEARCH ENGINEER - FLUID MACHINERY at Southwest Research Institute
San Antonio, TX
Job Summary:
Perform evaluations and analysis of structural and fluid problems of machinery and associated plant systems particularly for the energy industry. Measure pulsation and vibration data to diagnosis machinery performance issues. Perform transient fluid modeling simulations; perform finite element analysis using ANSYS or similar tools. Prepare and or run structural and fluid models of fluid handling machinery (compressors, pumps, etc.) and piping systems to identify behaviors, response to inputs, performance values and changes with operating conditions. Assist in the development of software and diagnostic tools to enhance data collection and analysis, machinery system modeling, diagnose and solve existing machinery problems and the design of improved fluid handling machinery systems. Conduct laboratory research required by clients and directed at finding solutions and advancements for fluid handling machinery. Independently write technical reports, proposals and technical presentations. Oversee and manage project technical activities, cost, and scheduling; deal directly with customers and supervise technical staff. Develop and deliver presentations to customers. Participate in conferences and other events to actively promote SwRI business.
Education/Experience:
Requires a BS degree in Mechanical Engineering or equivalent engineering degree with 0-5 years of experience. Must have at least a 3.0 GPA. 1 year of engineering experience, ideally with machinery related experience is preferred. Must have excellent interpersonal, verbal and written skills. Must be familiar with instrumentation used for laboratory experiments, electronics, and data acquisition systems. Must be able to manage projects and promote laboratory capabilities. Must be able to work in a team or independently with minimum oversight. Must work well with customers. Must be computer literate with some design experience. Must have sufficient written and communication skills for the preparation of technical reports, proposals, and presentations. Travel to client sites is required. Previous experience in any of the following areas is highly desired but not mandatory: field testing and troubleshooting of pulsation and vibration problems in piping systems, fluid modeling experience using software such as HYSYS, Synergi Pipeline Simulator (SPS), or similar, modeling of machinery systems, finite element analysis using ANSYS, structural dynamics, piping system acoustics, ASME pressure vessel design, AISC structural design, ASME B31.3 piping design using Caesar II, etc. A valid/clear driver's license is required.
Special Considerations:
Must be a U.S. citizen or Permanent Resident due to ITAR work in section.
Job Locations: San Antonio, Texas
Paid sick days
Retirement / Pension Plans
Gym Memberships
Long Term Disability
Professional Development
Merchandise Discounts
Employee Referral Program
On Site Cafeteria
Medical, Dental and Vision
Health Care On Site
Parking
Flexible Spending Accounts
Employee Events
Military Leave
Paid Holidays
Vacation/paid time off
Tuition Reimbursement