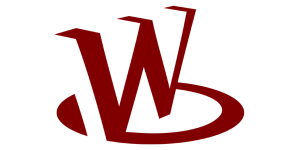 ENGINEERING MANAGER (EMBEDDED SOFTWARE) - (Job Number: 2001157) at woodward
Niles, IL
ENGINEERING MANAGER (EMBEDDED SOFTWARE)
Job :
Essential Functions:
Development Standards

Drive advancement of all aspects of the development process framework

Support member driven continuous improvements tackling root cause systemic issues

Member Capabilities

Grow member trust by planning and driving level progressions

Proactively plan and drive for positive cultural transformations

Talent management

Member allocations to project needs aligning with member career path development

Products and Technologies

Grow member talent in industry and technologies

Drive for robust architecture solutions

Ensure quality driving results accomplished within budget and schedule constraints
Other Functions:
Assures leverage of all Woodward groups and assets

Develops and maintains training matrix for his or her group

Responsible for goal flow down from the Corporate level to actionable activities

Supports other groups or segments within Woodward with expertise and manpower to the extent possible when critical situations arise

May author and/or approve organizational documents and operating procedures

May attend external events, such as trade shows, conferences, etc. to seek out, evaluate and deploy new methods to improve the company's overall competitiveness

May participate on committees to the extent required (such as innovation and patent committees)

May directly manage Project Managers/Coordinators to carry out the PLC process
Knowledge/Skills/Abilities
Embedded and Real-Time Software Development in "C": 10+ years

MIL-STD-2167A, MIL-STD-498, and/or IEEE-1227: 10+ years

DO-178B or DO-178C: 5+ years

Avionic Industry: Engines, Real Time Controllers: 5+ years

Excellent people, time management, and project management skills

Strong leadership and coaching skills

Highly refined communication and presentation skills

Excellent technical savvy and ability to reach consensus on technical direction

Significant product expertise and organizational knowledge
Education or Formal Training
BS/BA in Computer Engineering or Computer Science
Experience Required
10+ years in real-time embedded software development

5+ years in a technical leadership role on a software development team

Previous management experience preferred
Materials and Equipment Used
Working Environment/ Physical Activities
Work is generally performed in a normal office environment; however, the job will take him/her into various areas of the plant where there is a possible exposure to noise, chemicals, dust and temperature variations. Occasional domestic/international travel may be required.
Excellent people, time management, and project management skills

Expert knowledge of the product life cycle, especially related key deliverables

Strong leadership skills

Highly refined communication and presentation skills

Excellent technical savvy and ability to reach consensus on technical direction

Significant product expertise and organizational knowledge

Demonstrates expertise and commitment to Design for Six Sigma practices, lean product development and waste elimination

Good knowledge of WISE and other related Woodward Business Systems

Significant technical toolbox (trade-studies, brainstorming, design evaluation matrices, risk management, CAD systems, CAE systems, test methods and systems, configuration management, ECR management, DFMEA, GD&T, or other appropriate design and analysis tools)

Ability to coach, mentor, and motivate individuals to perform beyond their comfort zone

Superb risk management skills for robust design

Strong understanding of financial analysis tools

Good strategic thinking skills (specifically relating to the corporate strategic planning and execution)
Education or Formal Training:
4 year technical/science degree or International equivalent required

Masters, PhD or International equivalent preferred

Greenbelt or Blackbelt experience preferred

Champions training required within 1 year
Experience Required:
8-12 years engineering experience in an identical or closely related field

Previous management experience preferred

Lean experience preferred

Woodward is an independent designer, manufacturer, and service provider of control solutions for the aerospace and energy markets. Our aerospace systems and components optimize the performance of fixed wing and rotorcraft platforms in commercial, business and military aircraft, ground vehicles and other equipment. Our energy-related systems and components enhance the performance of industrial gas and steam turbines, reciprocating engines, compressors, wind turbines, electrical grids and other energy-related industrial equipment. The company's innovative fluid energy, combustion control, electrical energy, and motion control systems help customers offer cleaner, more reliable and more efficient equipment. Our customers include leading original equipment manufacturers and end users of their products.

Woodward is an Equal Opportunity Employer

EO/AA/M/F/Disabled/Protected Veterans
Primary Location:
Engineering Management
Education Level:
United States-Illinois-Niles
Travel:
Woodward
FULL TIME
1st Shift / Day Job