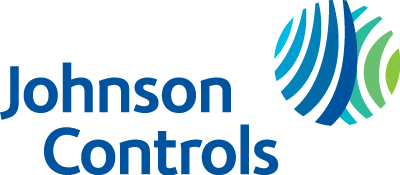 Engineering Manager - Equipment Controls at Johnson Controls
Milwaukee, WI
Engineering Manager - Equipment Controls - WD30069061105
What you will do:
As a member of the Johnson Controls Global Products Business Unit, this position is responsible for leading the Global Controls Building Automation Systems (BAS) Equipment Controls product development group. This position will lead a team of engineers to develop and support the embedded control systems for our HVAC businesses. This position will provide both technical leadership and direct management for the team and will work in close collaboration with other engineering teams and product management globally to define and execute the projects, programs and objectives of the organization.

How you will do it:
Works in collaboration with other engineering teams to develop and execute product technical roadmaps
Maintains technical stewardship throughout the product lifecycle
Helps to define architectural framework for products
Develops functional and technical requirements
Helps build a strong and integrated global team across design centers in Milwaukee, India, China, and Europe.
Provides leadership to execute development projects to program expectations and budget
Manages product quality and product operating performance to achieve targets
Maintains product regulatory compliance
Monitors project health and proactively manage risk
Manages employee competency, performance, engagement, and diversity
Mentor and coach engineers and project managers and provides guidance for career planning of staff
Maintains a healthy technical and leadership pipeline
Manages staff levels to support the business needs
Assist in managing department budget and expenses
Ensure team conformance to organizational policies, procedures and process
Actively advocates innovation and drive continuous improvement
Maintains effective relations with customers, suppliers, and partners
Fosters an environment of integrity and high ethical standards that aligns with the Johnson Controls Core Values
Works with leaders from across the business to leverage technology development and share best practices
Qualifications
What we look for:
Requirements:
BS Degree in Electrical or Mechanical Engineering or a related field, a Master's degree in a related field is desired
12 years' experience in a product development role, including Controls, Hardware, and/or Software Engineering experience
3 yrs minimum experience leading product development teams (project management, team leadership and/or functional mgmt.)
Strong interpersonal & leadership skills with demonstrated ability to motivate and influence others
Ability to accurately assess individual capabilities and limitations
Entrepreneurial, strategic thinker with the ability to move and act at operational and tactical levels when required.
Ability to communicate technical issues across a wide variety of audiences
Experience working with remote development teams, both domestically and internationally
Johnson Controls is an equal employment opportunity and affirmative action employer and all qualified applicants will receive consideration for employment without regard to race, color, religion, sex, national origin, age, protected veteran status, status as a qualified individual with a disability, or any other characteristic protected by law. For more information, please view EEO is the Law. If you are an individual with a disability and you require an accommodation during the application process, please visit www.johnsoncontrols.com/tomorrowneedsyou.
Job
 Engineering
Primary Location
US-WI-Milwaukee
Organization
 Bldg Technologies & Solutions
Overtime Status
-Exempt